This is one of the hardest posts that I have ever written but it is something that needs to be said.
As I was driving to work on Friday 4th March I heard of an ongoing security alert in the Creagh Road/Woodstock Road area of Belfast. I thought nothing of it as, sadly, security alerts are still commonplace across Northern Ireland.
I came into work, checked the BBC Northern Ireland website and read that the alert was around a bomb that had partially exploded under a vehicle, but again I didn't pay much heed to it. That all changed when I received a phone call around 09:30 from one of my fellow Community Rescue Service (CRS) volunteers to inform me that I knew personally who it was that had been targeted. As the story developed, everyone else knew that the victim was a serving Prison Officer who was on his way to work in HMP Hydebank Wood, but those in CRS knew him personally.
For obvious reasons his identify was kept secret, but you will have heard from the media yesterday that the target of that bomb was Adrian Ismay. Adrian was a Prison Officer but had risen through the ranks of the Service to become a senior trainer of Prison Officers working in HMP Maghaberry.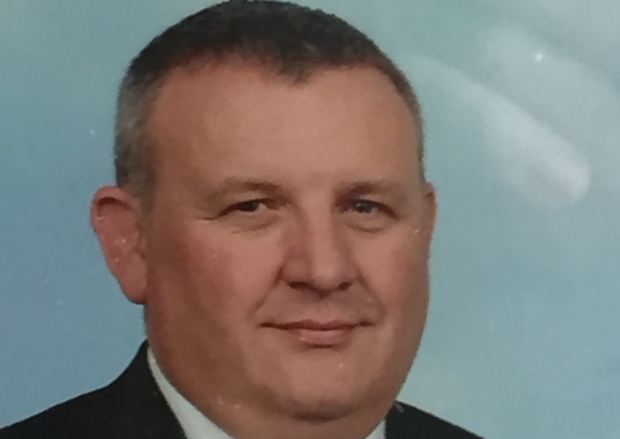 I first met Adrian in 2013 when I was considering joining Belfast CRS. The first thing he said when I walked in the door was "we need another big guy in this unit". I pretended to take offence at this so he quickly followed with "sorry chum, just messing".
From the moment I met him, his love for the outdoors was so apparent and that became a topic of conversation for us. He had spent many years as a volunteer with St John Ambulance before he was promoted, but left a few years ago to concentrate on his voluntary work with CRS.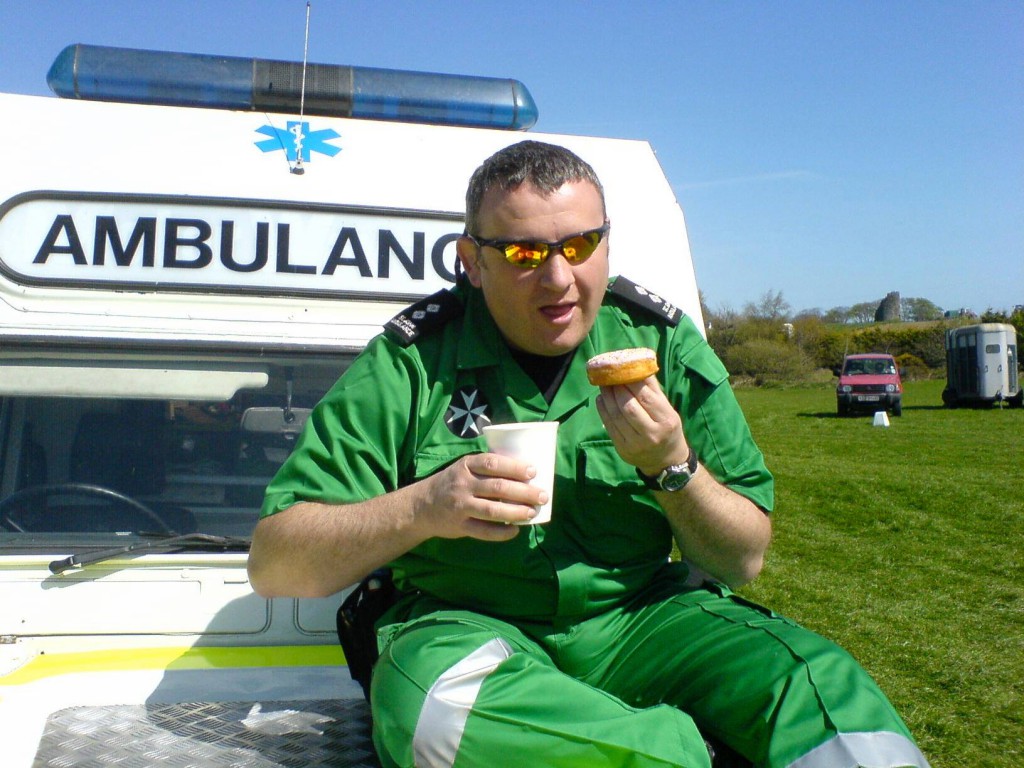 Adrian was Unit Commander of Belfast CRS when I joined before he moved up the ranks, just like in his 'proper' job, to senior management within CRS. In recent months he had started talking about becoming more full time, if that was possible, with CRS after his retirement, which was just two years away.
Those in CRS saw him as a trainer, mentor, colleague and friend but, more importantly, he was a loving and devoted husband, father and soon-to-be new grandfather.
At our training last week we got an update on his condition. We were told that he had had a very lucky escape and was recovering well. We were going to give him a few weeks with his family before organising visits to go and see him. That obviously never happened.
Adrian was targeted simply because he was a Prison Officer. Those who carried out the attack either didn't know, or simply didn't care, about the man behind the uniform.
Adrian was a qualified Mountain Leader and had so many other qualifications behind him – he was an advanced Power Boat Coxswain, a Swift-water Responder, Advanced First Aider and First Aid Trainer. Despite his advanced knowledge, he was never once arrogant, and loved passing on his expertise to others. In the 3 years that I knew him, I never heard him raise his voice and he never saw him lose his temper.
The people who set out to kill him didn't care about who else they killed or injured in the process. They wanted to murder Adrian just because he trained those who worked in the dissident Republican wing of Maghaberry.
While the threat to those in the PSNI, Army and Prison Service has been listed as 'severe' for several months in the run up to the centenary of the Easter Rising, you never expect something to happen to someone that you know.
The head of CRS, Sean McCarry, who was a close friend of Adrian for many years summed him up brilliantly:
"Adrian was a person who was in the business of building communities, not destroying them; he was in the business of saving lives, not taking lives; he was in the business of helping families not hurting families and there is a stark contrast between Adrian and others, and its as stark to us as black and white. Adrian was everything that anyone wanted to be. We described him as the 'big man' and he was big in heart and big in everything."
I'm not ashamed to say that I cried when I heard of the attack on his life and I did the same yesterday. He was a gentle giant of a man and it was a privilege to have known him as a friend.
Adrian was an incredible character, was always so caring and thoughtful and and he would always go out of his way to help whoever he could. He had time for absolutely everybody and always showed an interest in everyone he came across. If I turn out to be half the person that Adrian was, then I will have done very well at life.
Rest easy, Alpha Charlie.