I remember the day in primary school when someone from the City of Belfast School of Music (CBSM) came in to my classroom. She had all sorts of equipment with her and for whatever reason I was given a bit of hosepipe to blow into. Whatever my technique was, it was decided that I was destined to be a trumpet player and a few weeks later a brass Yamaha trumpet arrived and my association with the CBSM began.
I took weekly lessons at primary school and at the old Porters Primary School on Donegall Pass for trumpet and musical theory lessons before moving to the baritone and later the euphonium (a smaller version of a tuba). With my move to secondary school, my lessons continued at Porters Primary and then on to the old Castle High School, off Fortwilliam Park.
My 'band' career within the CBSM began with the Junior Band during primary school, onto the Intermediate Band for the first few years of secondary school and finally to theCity of Belfast Youth Concert Band (CBYCB) in 2005. With this I met the brilliant Colin Irvine who conducted the Concert Band.
Colin had a massive impact on my life and I really enjoyed my Saturday mornings rehearsing with him. All of the tutors (Don Minshull, lower brass; Nigel Snell, trumpet; Paul Berry, saxophone; Colin Place, percussion; Gillian McCutcheon, clarinet; Jenny Lesley, horns and Colin I, flute) were there every Saturday morning and they gave up time with their families and friends to tutor us and really did sacrifice a lot to pass on their knowledge and experience to us. I don't think I appreciated enough everything that they all did for the band at the time, but they all really did give a lot to the group. The Concert Band also allowed me to meet people who are still friends to this day.
We played lots of concerts throughout the year (the run up Christmas was always exceptionally manic) and these ranged from events for all of the different CBSM groups to even the Open University summer graduation ceremony in the Waterfront Hall.
Part of the Concert Band experience was the opportunity to go somewhere on a tour every other summer. My excitement at the mention of 'tour' in November or December 2005 probably wasn't normal. There were lots of different countries mentioned including Germany, France and Spain before Italy was chosen at the beginning of 2006.
I've changed a little bit since 2006.
We had a lot of fundraising to do which included several bag packs, Christmas events, some quizzes and money from the annual formal – it was a lot of work but was actually quite good fun.
The excitement that had build by the start of July was amazing and I was so looking forward to my first trip away. We headed to the north of Italy and played several concerts in Lake Garda, Verona and several other places and I had a fantastic week.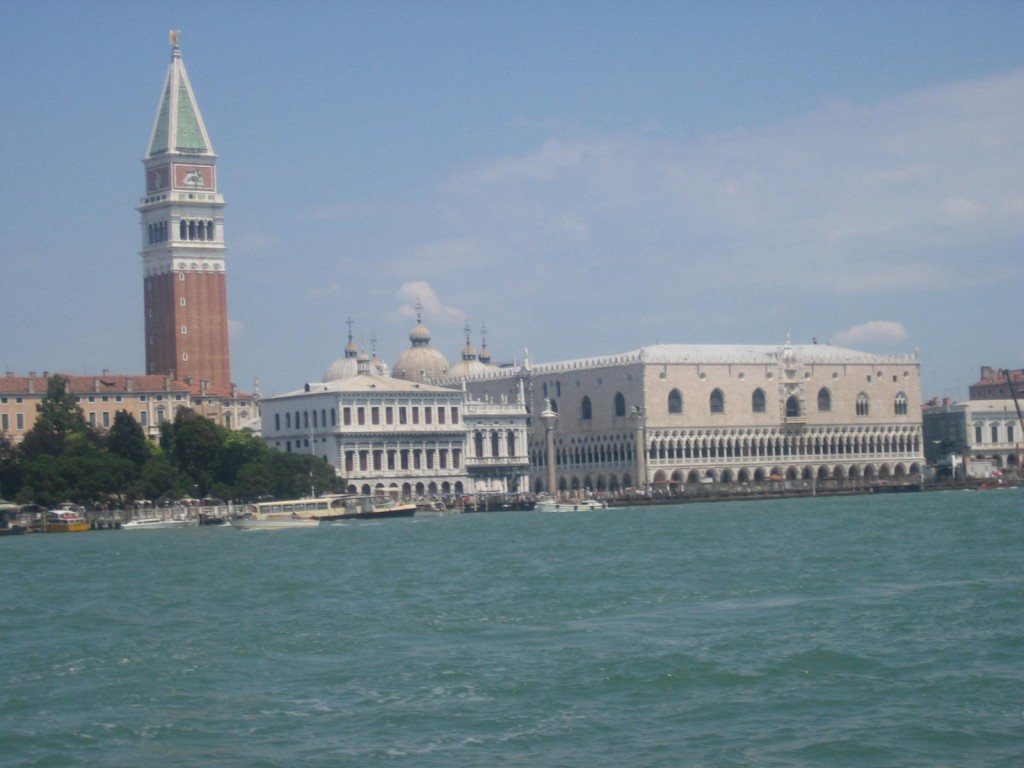 The Piazza San Marco (St Mark's Square) in Venice, taken from the water.
When we returned in September 2006 we lost some members to university, work or wherever else and Colin and the rest of the staff began the rebuilding process.
Talk turned in the September of 2007 to the next tour and rumours were rife that we might be heading state-side. We then heard that Colin and the rest of the staff were embarking on their most ambitious tour to date – to Las Vegas and Los Angeles.
We started the fundraising campaign very early in the year to try and secure what was needed to take us to America. This was going to be my first long-haul flight and first time to America so needless to say I was again very excited. The great thing about the band was that you got to know your fellow players thought the year and a tour was a brilliant way to finish off a year of two of hard work.
Our tour started with an overnight stay in London (and my first experience of the musical 'Wicked') before spending a few days in Las Vegas and then driving west to Los Angeles. Las Vegas was nothing like what I expected (despite seeing it in lots of films) and it was an amazing experience. From standing in the lobby of the world's largest hotel to standing on top of the Stratosphere Hotel overlooking the Strip, it was a fantastic place to see.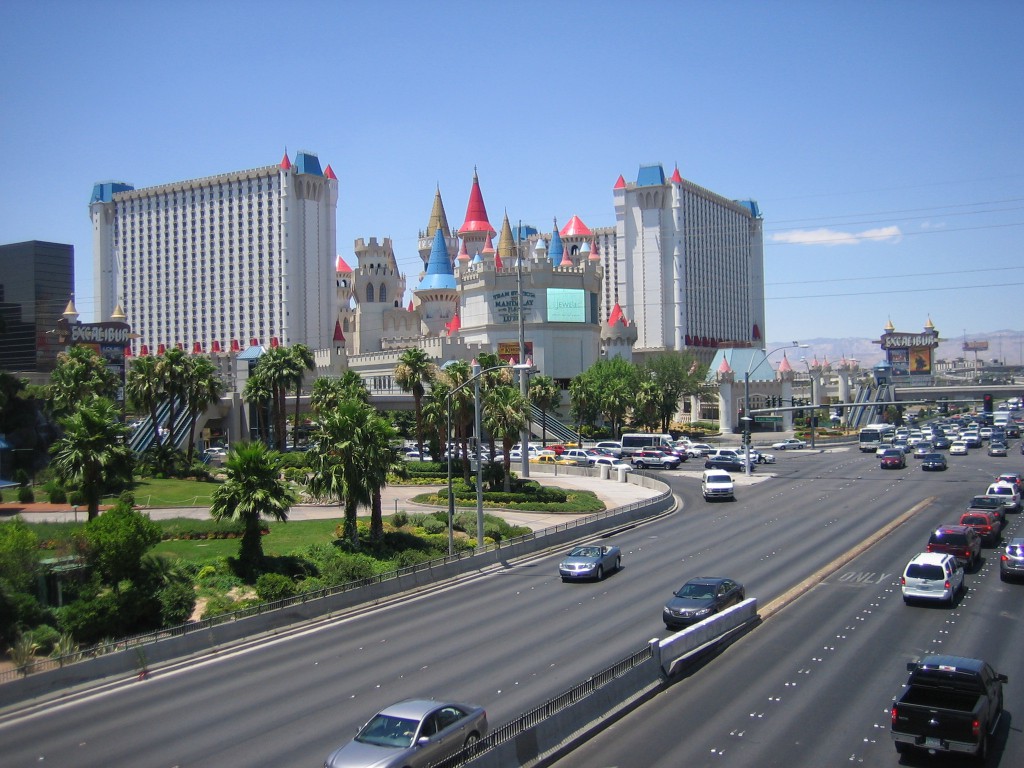 The Las Vegas Strip.
When we moved onto LA, walking the length of the Walk of Fame, seeing the famous Huntington Beach and having dinner in Universal Studios were things that I will always remember. . We also played concerts in DisneyLand and even recorded a music CD with their principal Director of Music.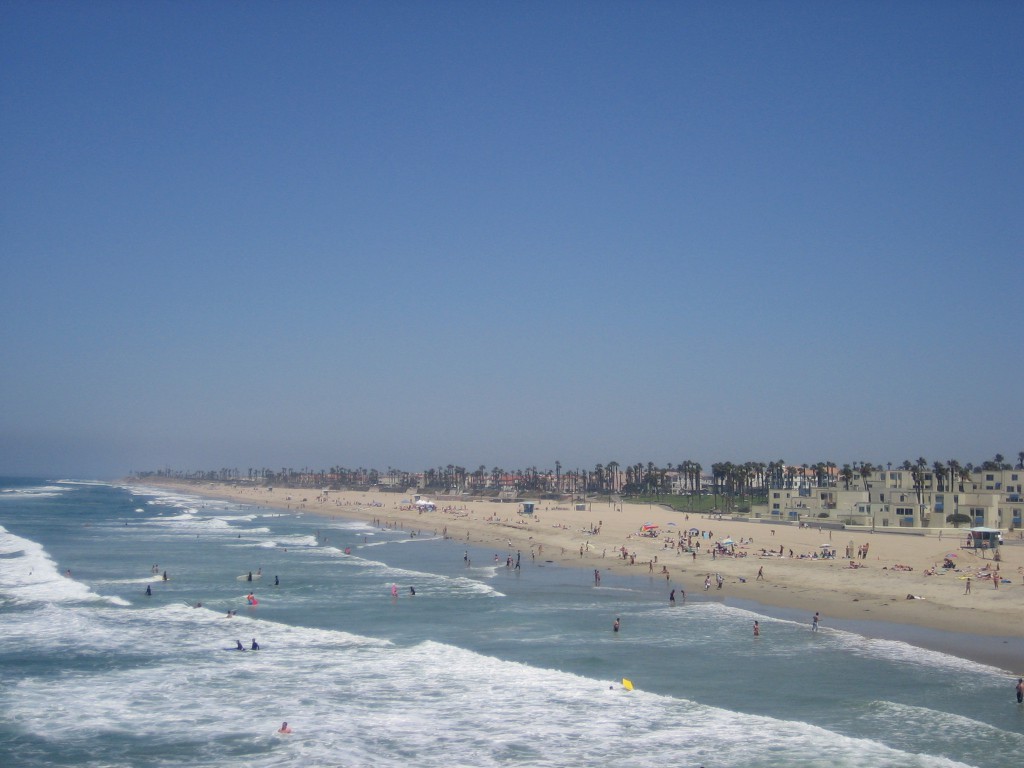 Huntington beach.
Colin and his team started the rebuilding process again in September 2008 and talk quickly turned to our next tour. America was mentioned again and before long they were planning an even more ambitious trip to New York and Washington. We again started a mammoth fundraising campaign and started to plan for what promised to be another great tour.
We started our trip in New York for a few days before driving to Washington but being in the 'city that never sleeps' was another fantastic experience. Even standing in Times Square at midnight and it looking like it was the middle of the day was amazing. During our brief stay in NYC I was in Central Park, Fifth Avenue, Macy's, saw a show on Broadway, was in a yellow cab and had some awesome street food.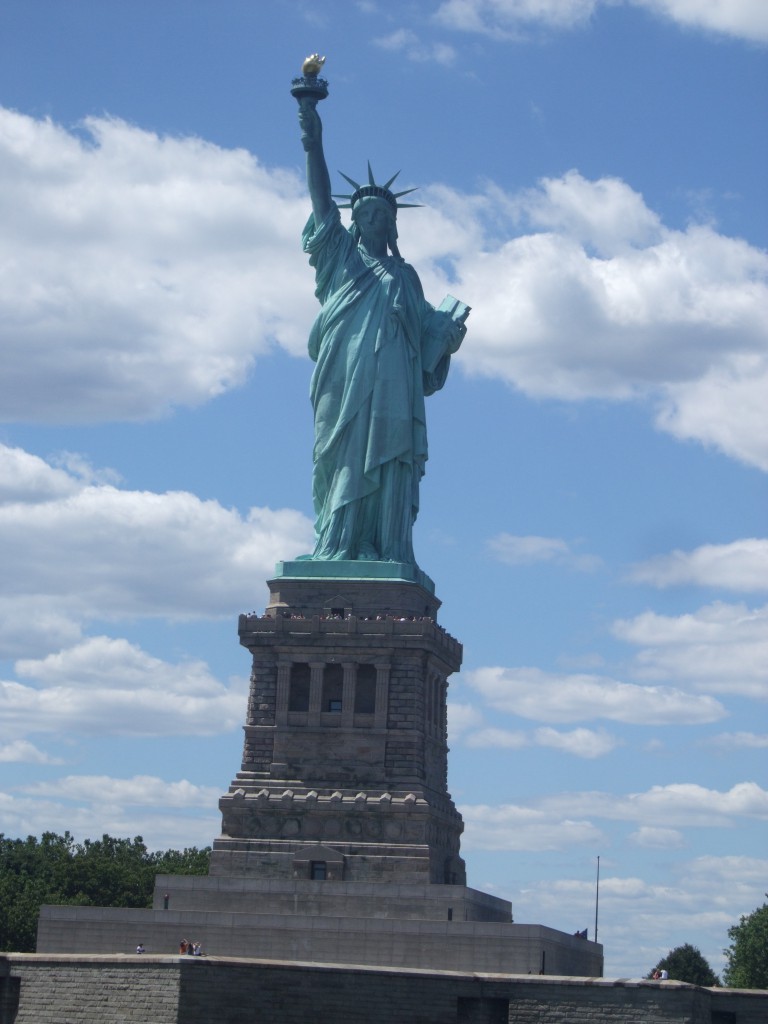 The Statue of Liberty, taken from the Staten Island ferry.
Our visit to Washington saw me meet a real life FBI guy at a coffee stand (unfortunately he declined a photo), visited several Smithsonian museums and got to see the forth of July parade and had a great view for A Capitol Forth, which celebrates Independence Day and is held on the lawn of the Capitol Building. We played concerts on the steps of the Lincoln Monument in Washington and even on the flight desk of the USS Intrepid (a WW2 aircraft carrier) in New York and I will remember them all forever.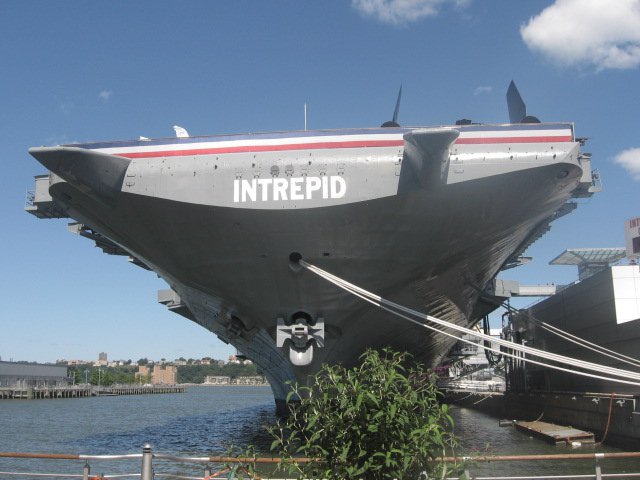 The stern of the USS Intrepid.
With budget cuts starting to take hold in September 2010, we knew that after New York and Washington that our next tour would be somewhere closer to home. Colin, with his brilliant humour, had the new members convinced that we were heading to Dublin or even the Glens of Antrim, but Spain was the final choice.
We again started fundraising early in 2012 using the usual methods of bag packs, quizzes, other events and our formal. This tour took on extra significance as I knew that this would be my last series of concerts with the Concert Band.
Following on from the Italy tour in 2006, I adopted the role of 'band sergeant' and helped organist things like the fundraisers and the annual formal as well as passing information from Colin onto the rest of the band. As we were waiting in Belfast International Airport before we flew to Barcelona, I was presented with a different tour t-shirt, which I still have, and which was very special.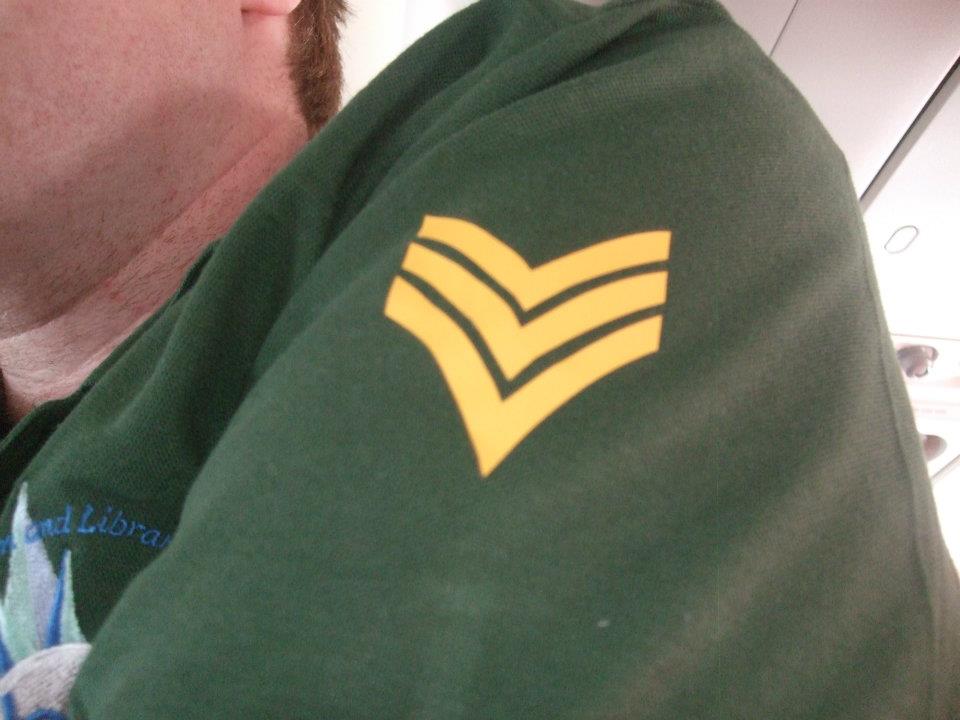 My special tour polo shirt.
Our tour to Barcelona included concerts in Barcelona University and several villages as well as visits to Port Aventura and Monserrat. Of course Barcelona was going to be very different to America, but it was still a great experience.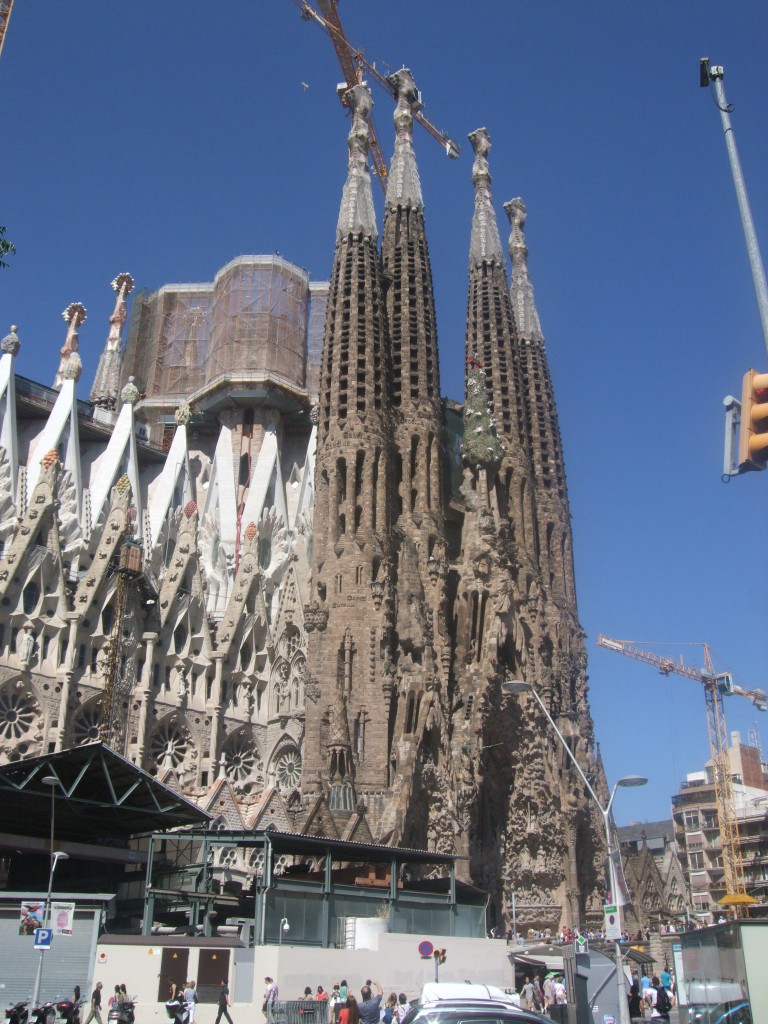 The Sagrada Familia
By the time of our last concert I was very emotional. I got worse when we landed in the International airport when I was presented with a name plaque which still sits on my desk at home.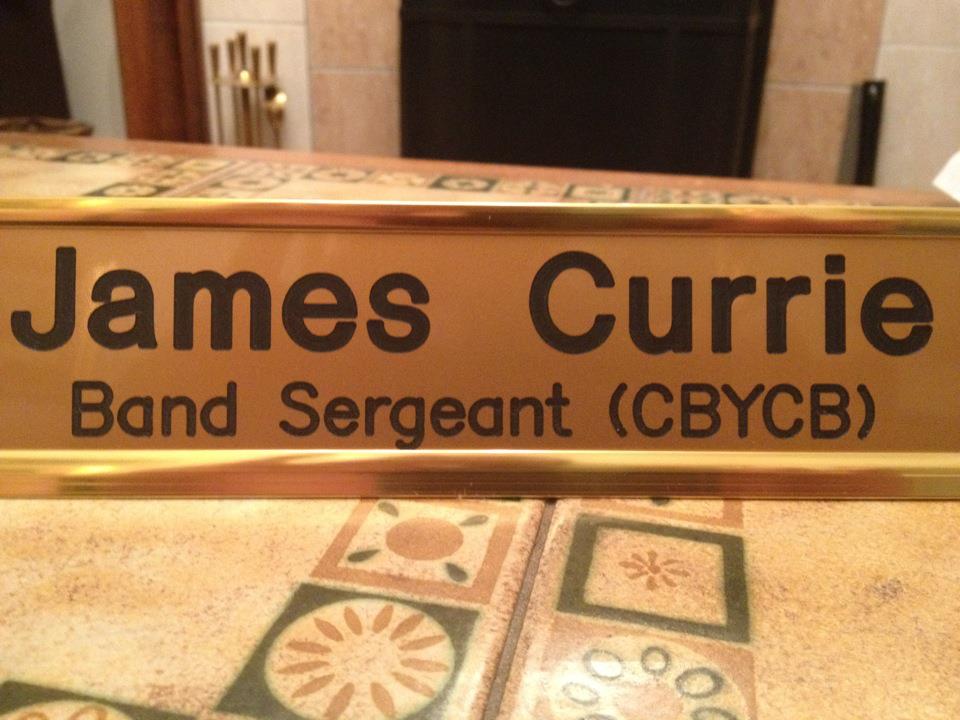 As part of the 50th anniversary celebrations of the CBYCB, former members were invited to take part in a special alumni concert on Sunday 3rd January in the Ulster Hall. I missed the rehearsal on the Saturday due to me being in London but, just like riding a bike, I very quickly found myself getting into the swing of things (excuse the pun) in no time at all.
Former members, some who were in the band in the 1970's, joined the current Concert Band for this very special concert, and it was amazing to have been lead by two former conductors of the band, one of whom has been conducting in the Ulster Hall for nearly 60 years.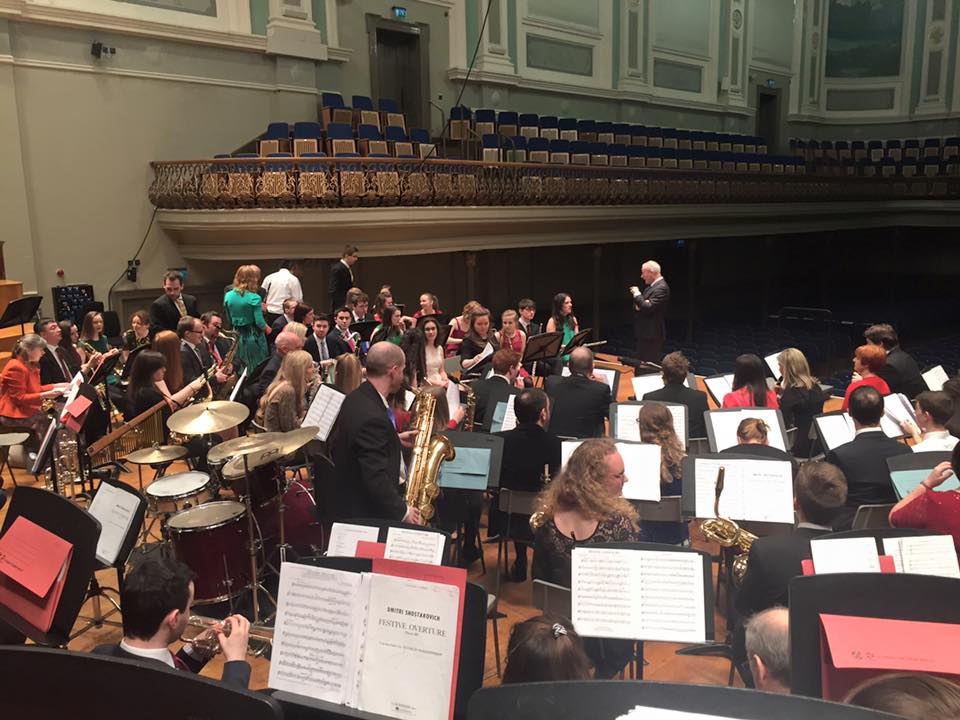 It really was an immense privilege to have been a part of the CBSM for over 12 years and to have been a part of the Concert Band for eight of those years. Over my four tours with the CBYCB I experienced things that I never thought that I would and will never experience again. It was a great privilege to have been principle euphonium for 7 of those years and senior principle for 6 of those and I have fantastic memories.
I will be eternally grateful to Colin, Don, Nigel, Paul, Colin, Gillian and Jenny for everything that they did for me and for the band and for the opportunities and experiences that they allowed me to have.