Wednesday 30th December
My short break (with someone else called James) to London didn't get off to the best start with Storm Frank causing some minor chaos to flights in and out of both Belfast airports. Frank resulted in my inbound flight to Belfast City not arriving on Tuesday evening, so BA cancelled our 07:30 flight so we had to re-book for the midday flight.
For those wondering why I chose BA over 'cheaper' airlines such as EasyJet etc, the price for the British Airway flights when you add in the price of a suitcase and the fact I didn't need to go to the International, it was only about £20 more expensive. When you add in the great service that BA always provides, the drinks and snacks on the plane and being able to check in and travel using their app, it all makes it for a great experience.
We arrived at 10am for the 12 noon flight so we had some time to kill in the terminal which lead us to Espression coffee. As with every airport food establishment it is overpriced for what it is, but I would have expected that a small cup of coffee that cost over £2 would at least be even warm.
After eventually landing at Heathrow just after 1:30pm, we collected out luggage and caught the tube into central London and arrived at out hotel, the Southwark Travelodge, by 3pm.
We left our luggage in the room and then headed towards central London, walked the length of Whitehall, past Downing Street and the government buildings, before seeing the Christmas tree in Trafalgar Square and then heading towards Victoria station for dinner.
We had been to a Weatherspoons for breakfast last year so decided to call into it for dinner, as it was close to the theatre. Obviously you get what you pay for, but it was good for the price.
After dinner, we headed basically next door to the Apollo Victoria for 'Wicked'.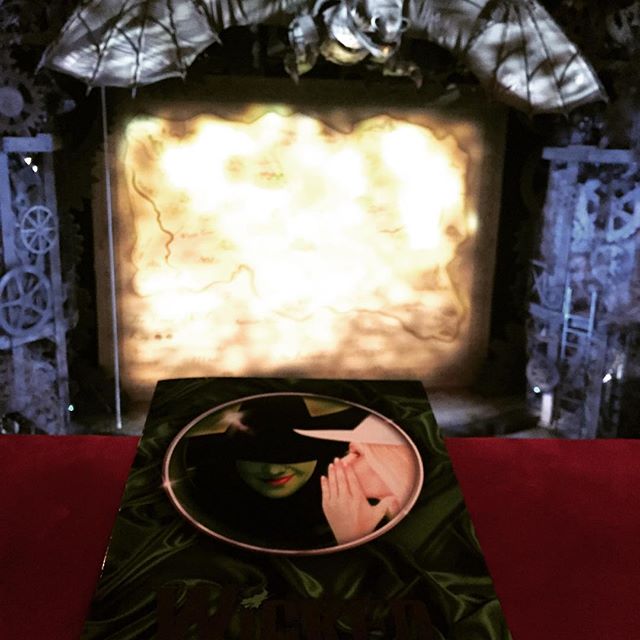 I had previously seen this show several times before in London and once in Dublin and was really looking forward to seeing it again. One great quirk was that we were able to order (very reasonably priced) drinks and snacks for the interval via a mobile app from our seats before the show started.
Wicked is the prequel to 'The Wizard of Oz', the show tells the story of two unlikely friends who meet at university, the popular Glinda and an understood green girl called Elphaba. It really is a fantastic show and has won awards around the world from Broadway to the West End to Australia – indeed the show is so popular across the globe that in a 24 hour period on a Saturday there are 14 performances of Wicked worldwide and in that 24 hours there is only a 90 minute block where there isn't a performance happening. This is probably my favourite show that I've seen and it never disappoints.
After the show we headed to King's Cross station to look at the Disney Christmas Tree before heading back to the hotel and bed.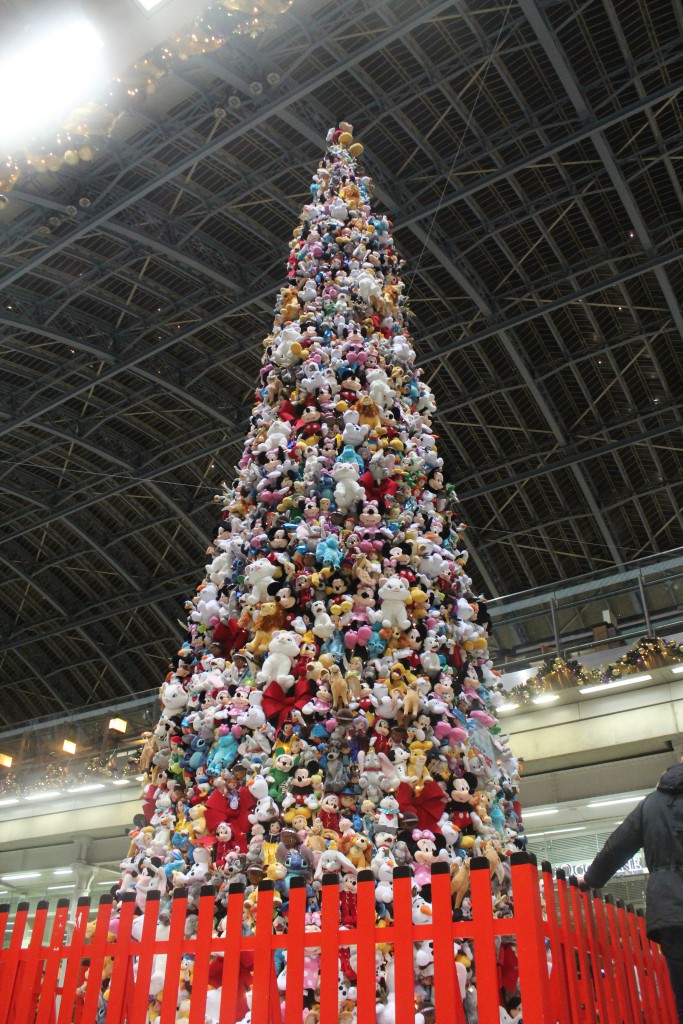 Thursday 31st December
We started our day at possibly the nicest coffee chain in London, Monmouth Coffee. They have three shops in London but the one in Monmouth Street (hence the name) was the only one that was open due to the Christmas holidays.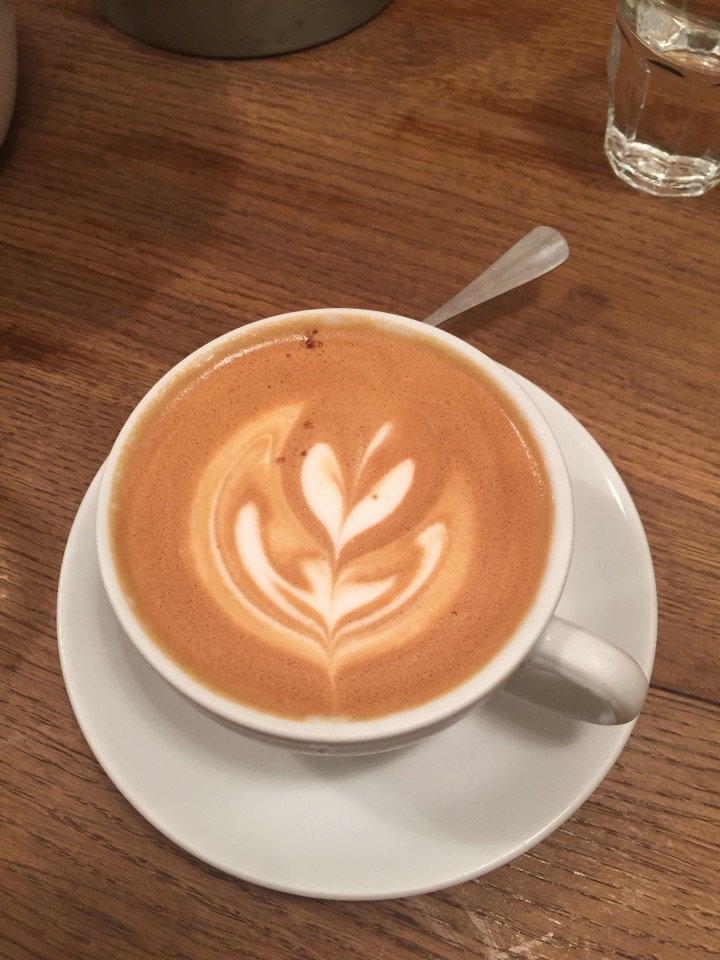 After a delightful latte, we headed towards Leicester Square and the TKTS booth which sells discounted tickets for shows on that particular day. After some deliberation, we settled for Charlie and the Chocolate Factory for about 40% cheaper that the tickets would have been direct from the theatre.
We then did some window shopping around Leicester Square before stopping to look at the National Police Memorial and then heading to the Bridge Café, famous for hosting the losing team from 'The Apprentice' every week.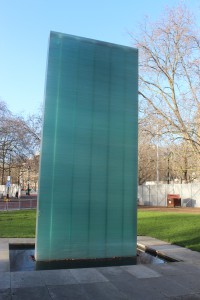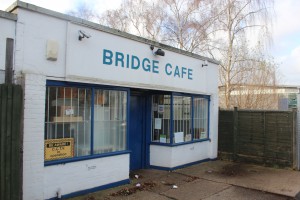 We had planned to have lunch at the cafe, but found it closed for christmas so we had to change plans and opted for a quick stop at McDonalds near the London Eye as we were booked on a trip on it in the early afternoon.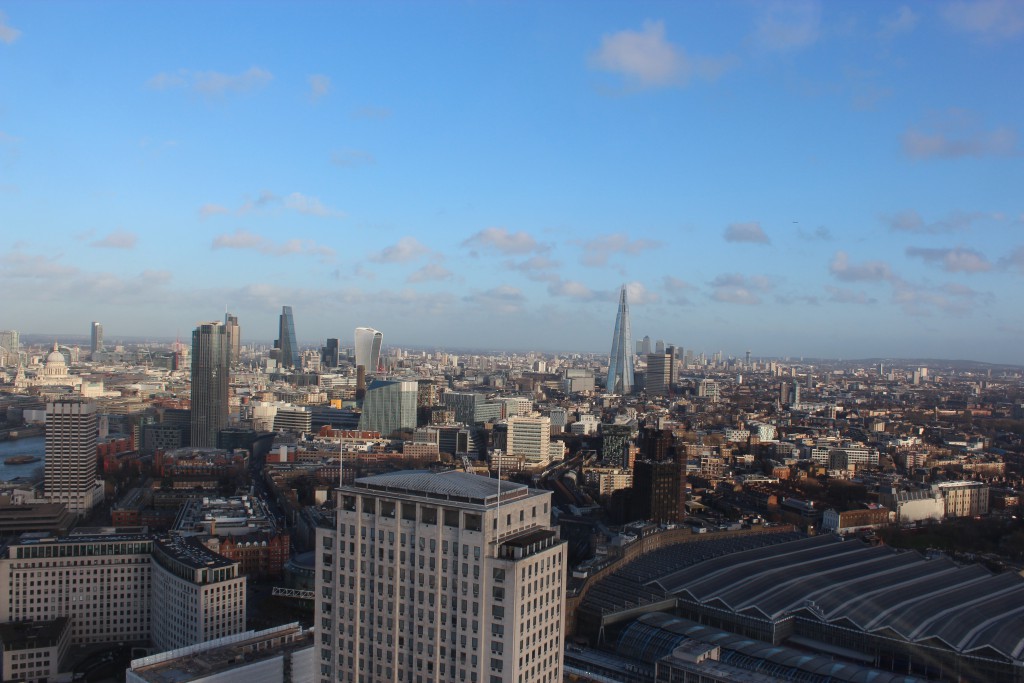 We then headed back to the hotel to get ready for the fireworks (with lots of warm clothes) before heading to Westminster Abbey for coral evensong sung by the Perth College Girls' Choir. While evensong is something I'm not used to, it was great to be in such a famous setting which has hosted everything from state funerals to royal weddings.
After the Abbey we headed towards Trafalgar Square and a Pizza Express. We stumbled across this location sort of by accident but it was very handy and a two-course menu for £16.95 for the centre of a major city was a great deal.
We then headed towards the queue for the fireworks 15 minutes before the gates were due to open, but there were already lots of people in front of us in the queue. We waited in line for around half an hour before the security check which, despite getting an email from the promoter earlier on in the week that there would be "enhanced security measures", resulted in the steward asking if I had any glass and taking a (literally) two second look in my rucksack.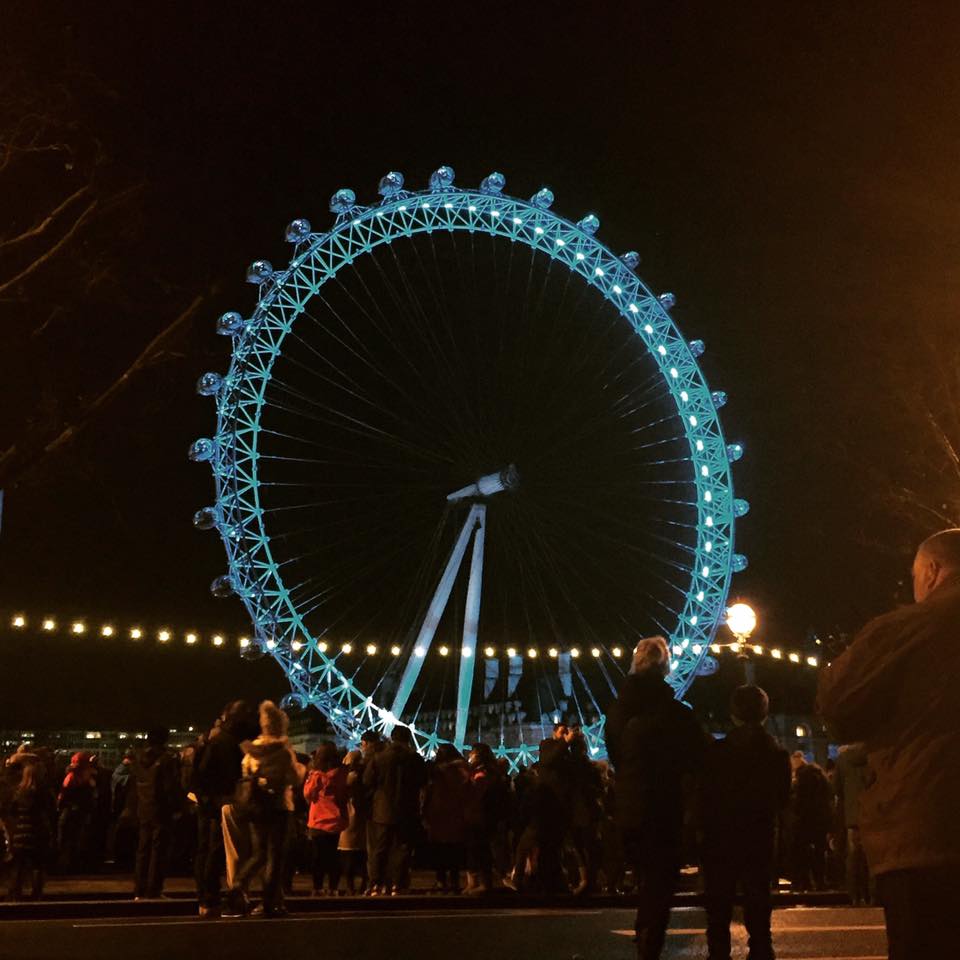 We had a four hour wait until midnight but there was music from Capital FM and the time actually passed quite quickly. After an amazing display (the cameras really don't do it justice) we decided to just walk back to the hotel. Travel throughout the city was free but with 125,000 all looking for tube train or bus, walking was by far the quickest option and we arrived back to our hotel after 1am and headed straight for bed.
Friday 1st January
We began the new year with a bit of a lie-in (to 9am) before a pit-stop in Costa for a caffeine fix and then heading towards Canary Wharf. We had a bit of a walk around before taking the Docklands Railway (DLR) around the area and then headed back towards central London. We stopped off for a look around St Pauls' and some lunch from M&S and then headed for the museums.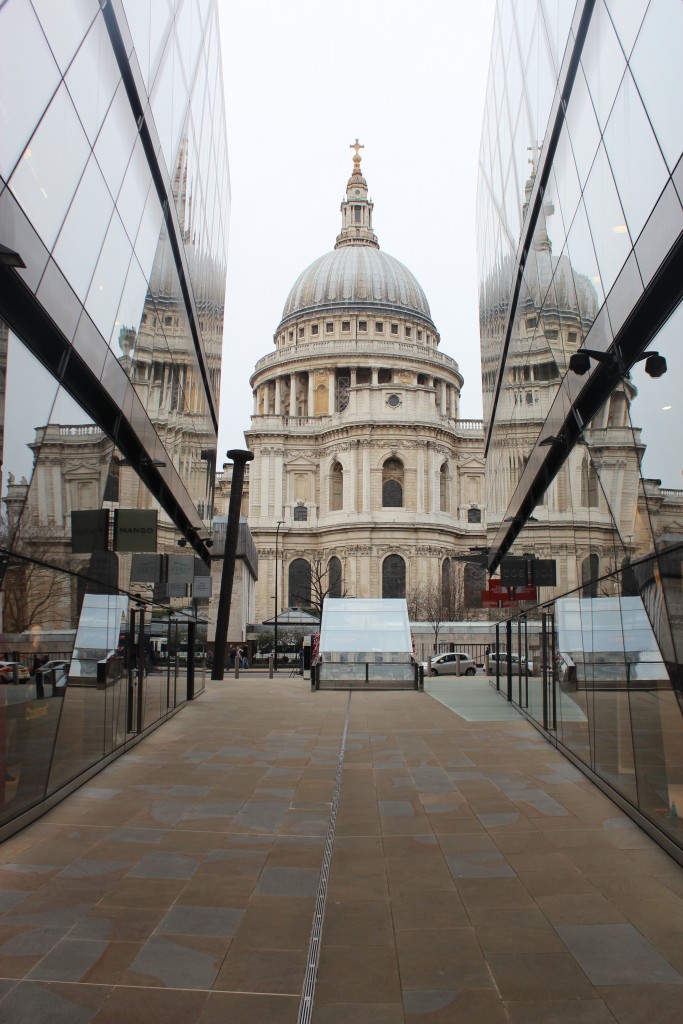 I spent the afternoon in the Science Museum and learnt a lot of things that I probably should have already known but it was an informative visit none the less.
We then headed back towards Covent Garden and stopped in the WildWood restaurant for dinner (fantastic backed brie followed by a chicken burger) before heading to the Theatre Royal and the production of 'Charlie and the Chocolate Factory'.
I was expecting more of the songs from the original movie to feature but, due to copyright reasons, the only familiar song was "Pure Imagination". Some of the lyrics were slightly unclear, and I felt sorry for the Spanish couple sitting beside me who seemed to not understand most of it, but it was a good production overall with some fantastic sets.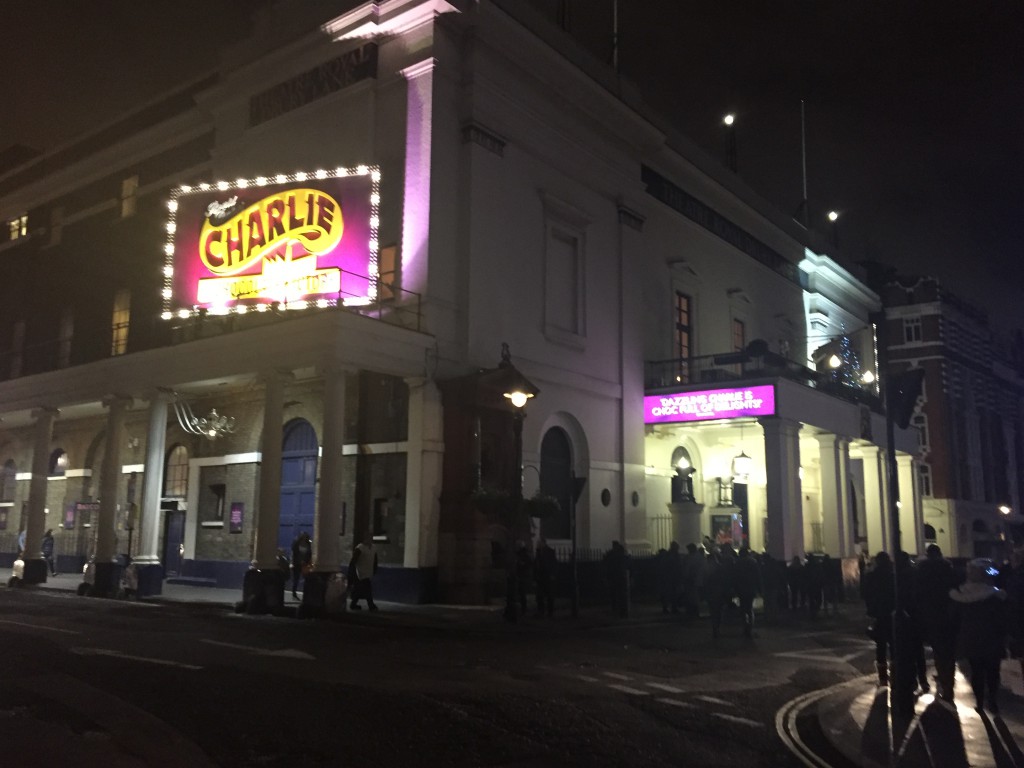 After the show we headed back towards the tube station and onwards to the hotel and bed after another tiring yet enjoyable day.
Saturday 2nd January
After packing and checking out, we began our last day in the big smoke with a visit to Pret for breakfast before heading to west London for a visit to the famous  Abbey Road. When we exited the tube station, we realised that Lord's cricket ground was very close by so after a detour to see that, and a visit to their shop, we made for Abbey Road.
There were 20 or so groups of tourists trying to recreate the famous photo of The Beatles, with varying degrees of success, and lots of irate motorists who must constantly have to stop at the crossing.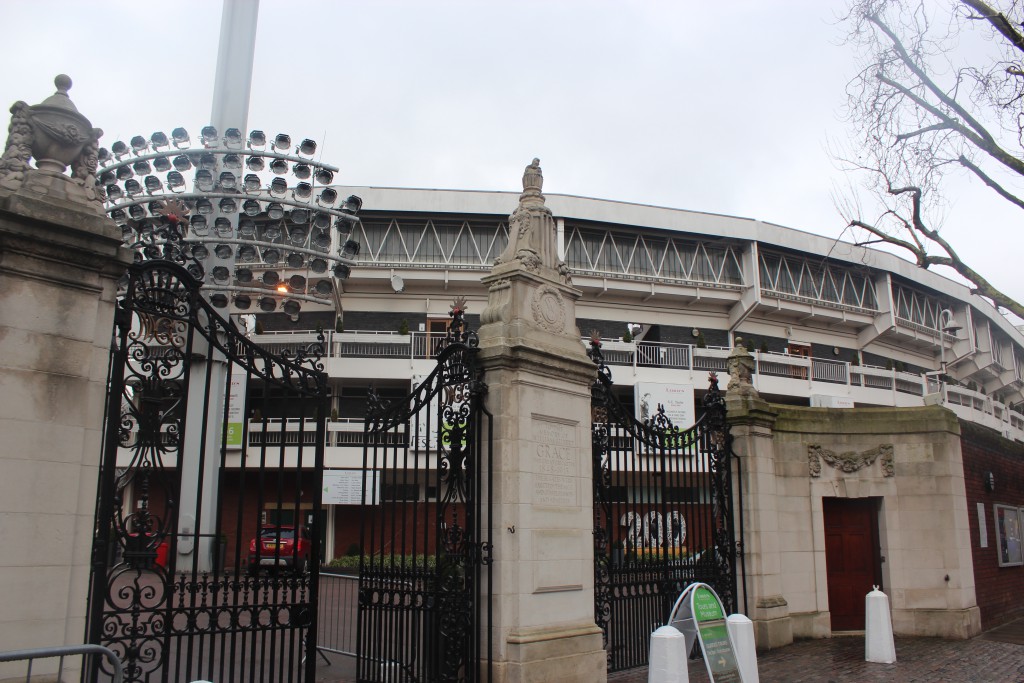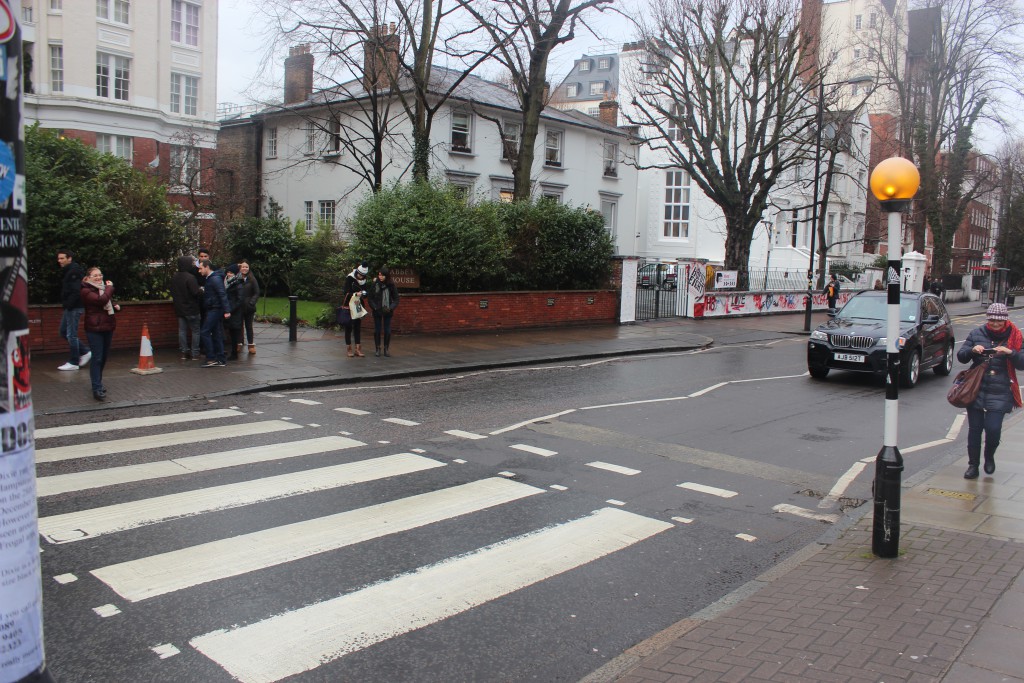 We then took a London bus (another new experience for me) back towards Oxford Circus. What amazed me with this was a 20 minute, 3 mile journey cost just over £1 compared to our Translink prices of nearer to £3 for a similar journey.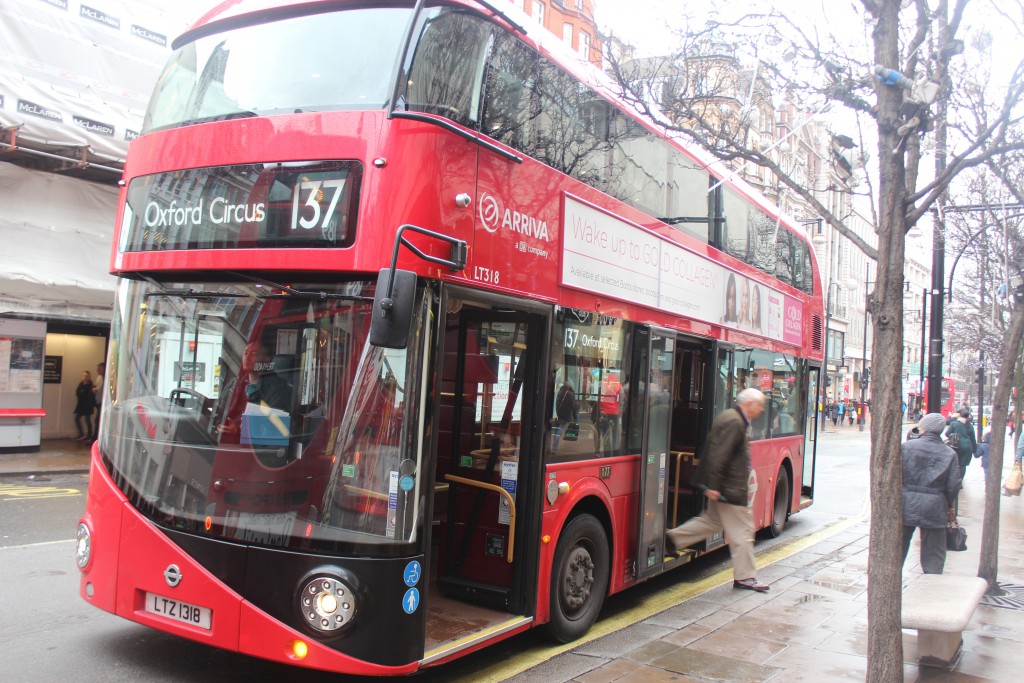 We had a quick look around Oxford Circus before heading back towards the Monmouth Coffee shop to visit the Orla Keily shop and then onwards to Westminster for a final look. We had lunch in 'The Red Lion' pub and I opted for the pie and ale sample board. This consisted of three pies with three accompanying ales, and was really tasty.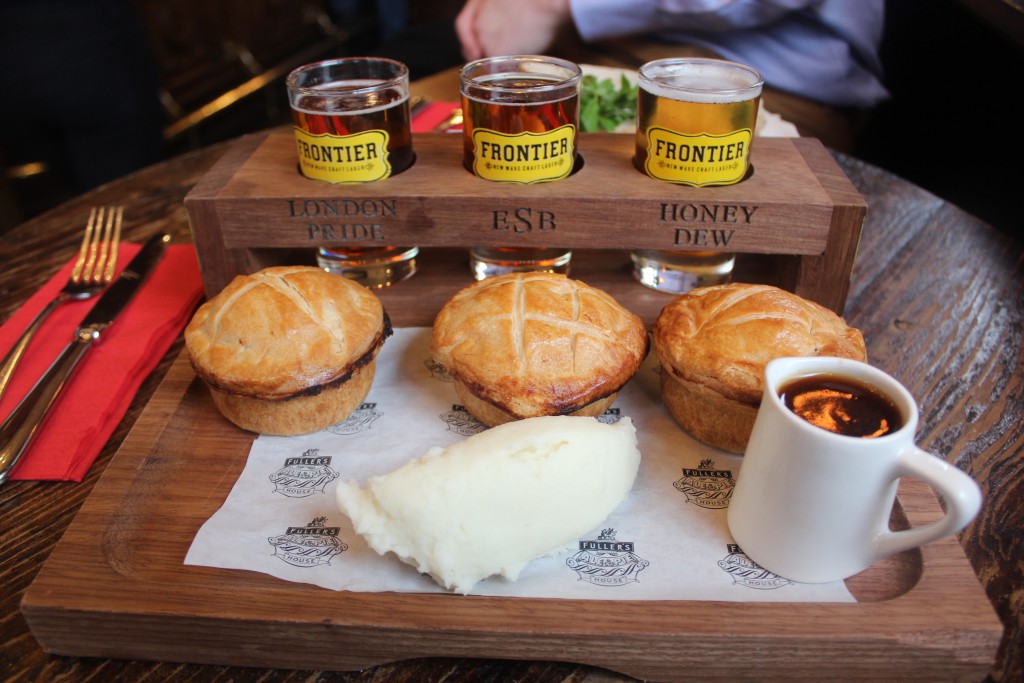 After lunch we headed back to hotel to collect our cases and then started our journey back to Heathrow. I enjoy flying through Terminal 5 as it always seems to be so seamless – the bag drop process was very quick and despite the higher levels of security, the whole process was a breeze in comparison to our airports.