My first experience of cruising was in October 2013 from Venice with Royal Caribbean and I was away in October 2015 with Norwegian Cruise Lines (NCL) from Barcelona.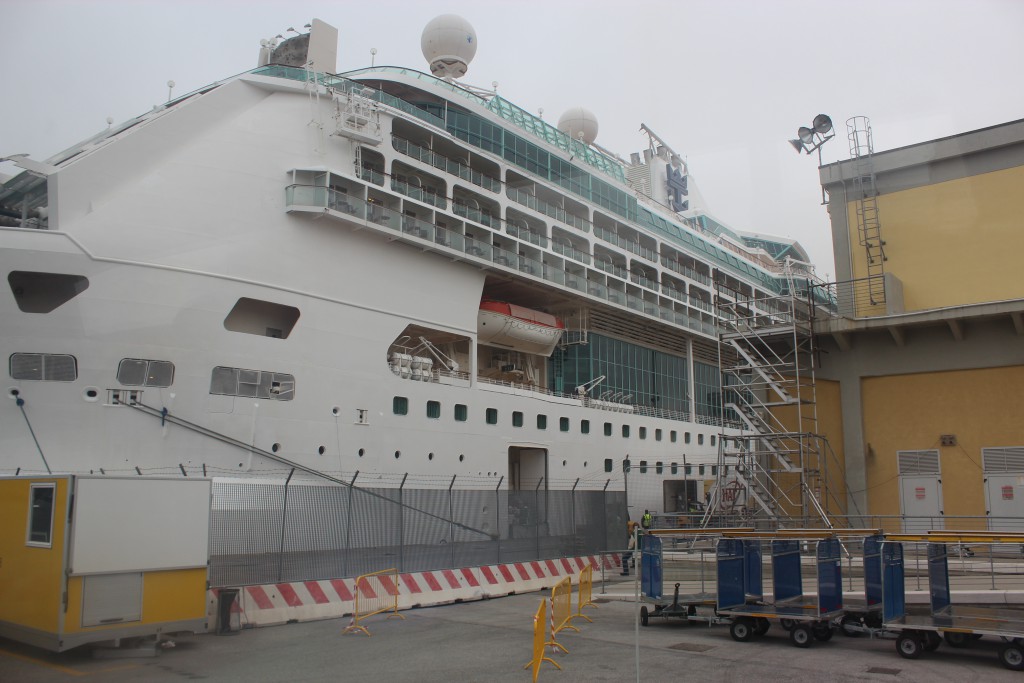 Splendour of the Seas, Royal Caribbean
When I told people that I was going on a cruise, a lot of people responded in the same way – "I would never go on a cruise" or "I would hate that". I probably thought the same before my first one but I am now starting to catch the bug. As a result of that, I've come up with a few reasons why you should take a cruise, at least once in your life.

The front of the Norwegian Epic
1. It can actually be good value for money.
30 or 40 years ago, cruising was for those people who could pay (a lot) for the priviledge. Cruise companies like Royal Caribbean, Holland American, NCL and many others have now brought cruising to the masses, for a reasonable price.
You do, however have to pay gratuities (tips) which are between 15%-20% on top of everything, but if you can get a cruise for around £100 a night, it is generally considered to be good value. On both of my cruises, I have travelled for around £50 a night as I have been the third person, sharing my parents' cabin.
2. You can see lots of places and only unpack once
A cruise is a fantastic way to see a lot of different places in the same week and you only have to unpack your suitcase once. Of course there is no way that you can see everything that there is to see in a city in one day, but a cruise is a great way to get a feel of a city in a short period of time. It is also amazing to go to bed looking out at the coast of where you have been and knowing that when you wake up you will be in a different port and maybe even in another country.
3. You can never be bored
On any cruise ship, there are literally a dozen things to do at any one time. For the children and teenagers there will more than likely be an organised club; for young adults a lot of the ships have modern bars and even nightclubs, or if sitting and watching people is your thing, there are so many different lounges and places to relax.
All of the cruise lines have brilliant entertainment, from shows to bands playing throughout the ships, and there is always planned activities happening – our NCL cruise had literally everything including bingo, fruit carving, live cooking demonstrations, quizzes and even an art auction.
4. There are so many different types of ship
If you don't mind people, you can go on the world's largest ship (the Royal Caribbean's Allure, Oasis or Harmony of the Seas) with 5,400 other people. If you would rather have a more intimate experience, there are a lot of smaller ships which can take around 1,000 people. In fact there are now over 300 medium to large cruise ships worldwide with many more planned for the future.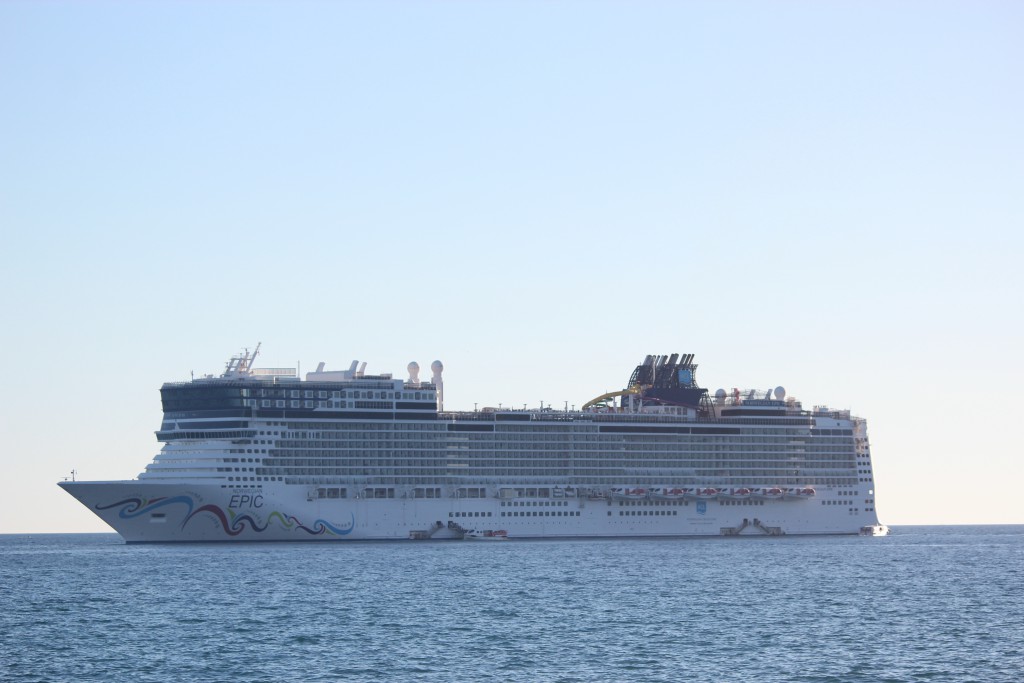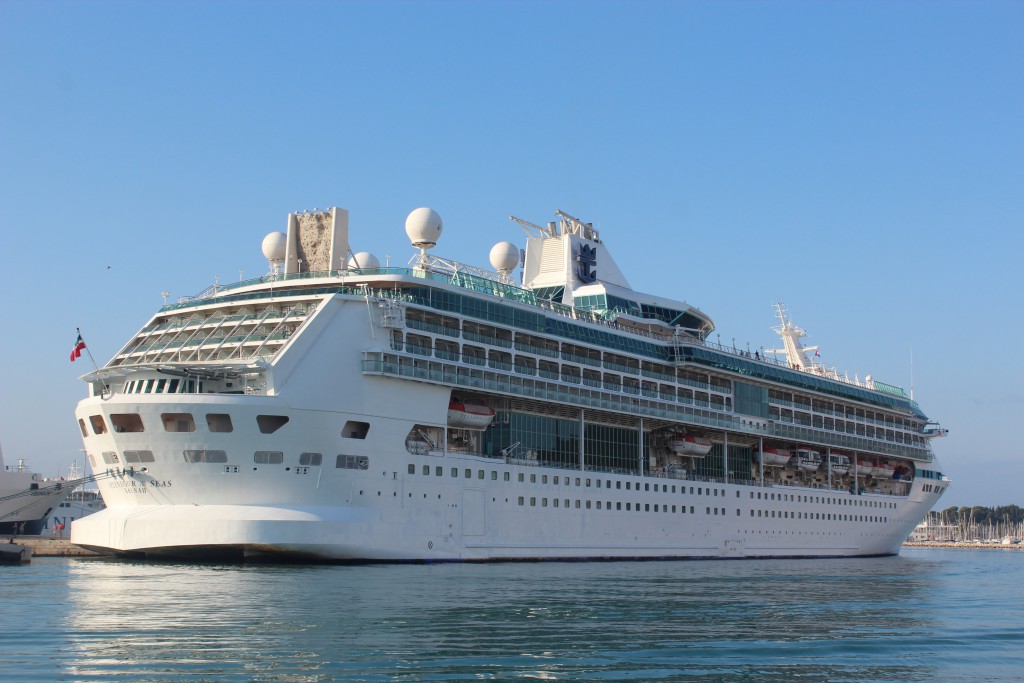 Norwegian Epic (top) vs Spenldour of the Seas (bottom)
5. There are cabins to suit everyone
From staterooms the size of whole apartments, to single cabins, there are rooms to suit all tastes and budgets. Cruise lines such as Norwegian Cruise Lines have introduced 'studio' rooms which are designed for solo travellers and the best part is there is no supplement for them. Solo travellers with NCL also have access to their own lounge where they can meet other passengers travelling by themselves.
6. There is so much choice when it comes to food
Every cruise ship these days has multiple dining options – you can have dinner at the buffet where there will be food from around the world, or if you prefer to be served, there is the main dining room. Some ships will have 'speciality' restaurants (which you may have to pay extra for) but these range from sushi to noodle bars to steakhouses.
7. There will be people from around the world
Of course if there are 3,000 other people on board, there will be lots of different backgrounds. There are lots of opportunities to start conversations with people from around the world, but there is absolutely no obligation to do so. With websites such as Cruise Critic, you can 'meet' your fellow travellers before you leave and even use this website to plan tours together.
You can meet people at your dinner table or in one of the lounges from every corner of the world. On my last cruise I had conversations with people from Canada, America, several European countries and even a South African. These conversations where short but it's great to meet people and to share your experience of your holiday with them, even if it's just for a few minutes.
8. There is always somewhere new to see
All of the large cruise companies are always changing their itineraries and adding new ports of calls. There are now nearly 2,000 different ports around the world with more being added so even if you have cruised with the same line, or even the same ship before, there will be something new to see.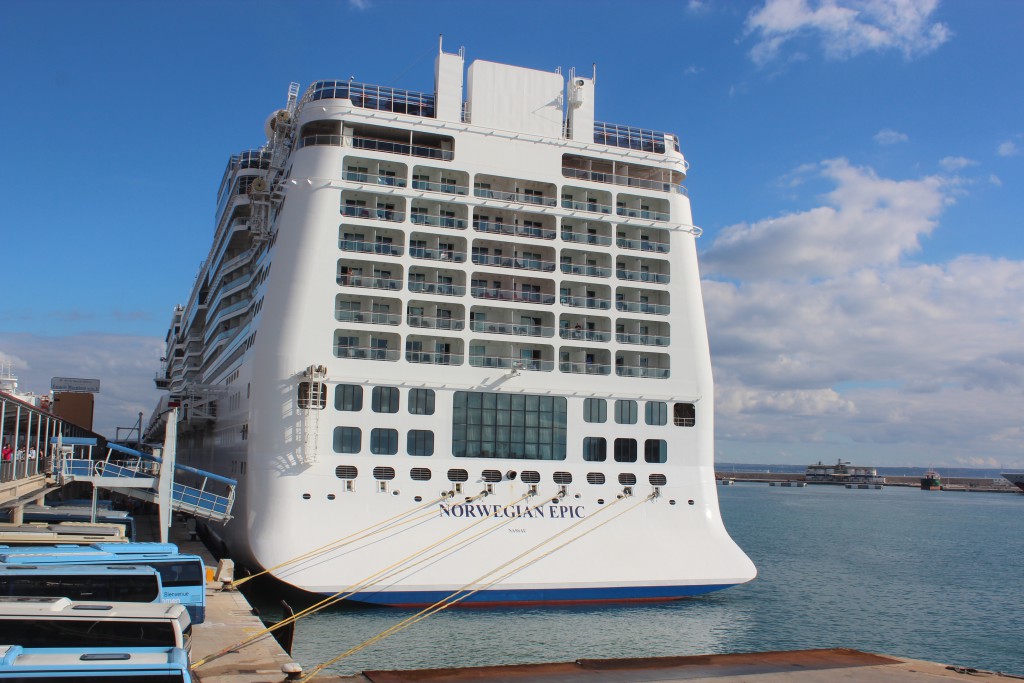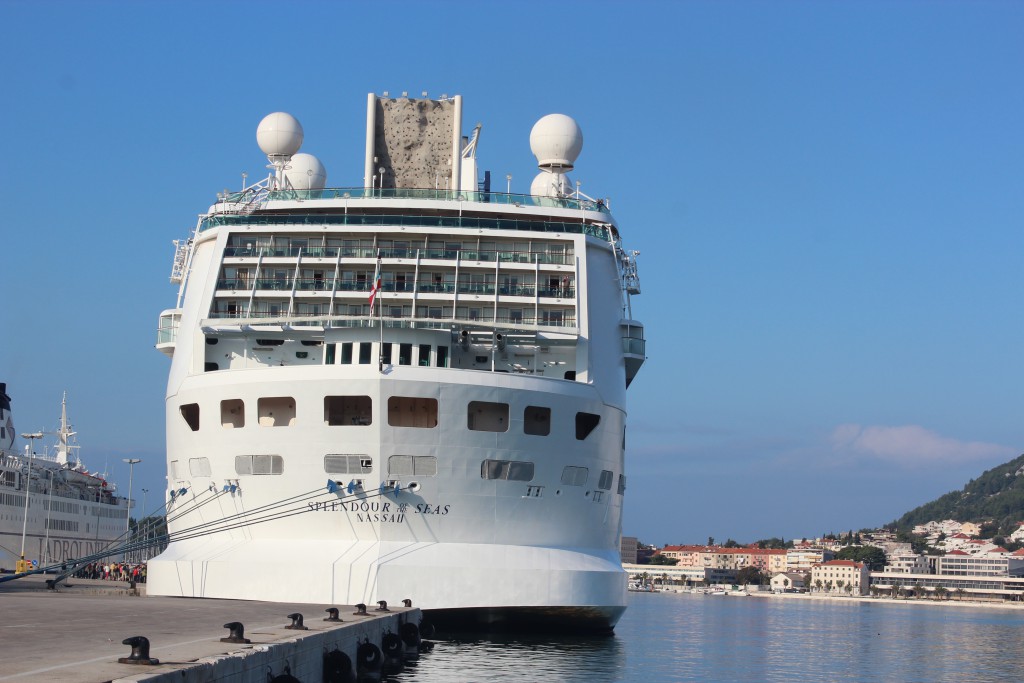 The rear of both boats.
9. You can have good price control
Most cruise holidays are all inclusive so unless you are paying for speciality restaurants or specialised drinks, pretty much everything else is included.
When looking at prices, you need to remember that the price you pay includes pretty much everything you would need for a great holiday – your food, accommodation and entertainment (including Broadway style, professional productions) is all included in what you pay.
10. Cruising is actually quite safe
The security on every ship is very controlled and everything is scanned before being allowed on board. Every cruise ship, by law, has to have a lifeboat drill with new passengers and all cruise lines have very detailed emergency procedures which are tested several times a year.
So go on…what are you waiting for??