Summer Madness has been a big part of my summer for just over a decade. For those who don't know, Summer Madness (or just 'Madness' as it is affectionately known) is Ireland's largest Christian festival.
The five day long festival (Friday to Tuesday) began in 1987 in Castle Archdale, Co Fermanagh, under the direction of the then Church of Ireland Youth Officer John Kee. It moved to Gosford Forest Park in 1992 and joined with New Horizon to buy a 3,000 seat tent in 1994. With the onset of the 'Foot and Mouth' disease, Madness moved to the King's Hall complex in 2001 where it would stay for 10 years.
"The Festival has always been a place for young people to challenge their assumptions about faith, culture and society and the debates have over the years have generally provoked a healthy discussion and provided some inspiration and hope for the future."
In 2002, Summer Madness embarked on a five year community outreach programme, called 'StreetReach' which worked on a range of social programmes and community projects and at its height had 2,000 young people who stayed on after the festival to take part.
My first experience of Summer Madness was as a 'camper' in 2004 before I started volunteering as staff from 2007 onward. I obviously only knew it when it was at the King's Hall but as it was just a mile from my house, I loved being able to go home for a shower or to get anything that I had forgotten.
With the impending sale of the King's Hall Complex by the RUAS, Summer Madness had a difficult decision to make and in 2011 it was announced that the festival would be moving to the home of the McDonnell family. That doesn't sound that impressive until we realised that their home was Glenarm Castle and their garden extended to 1,500 acres. I wasn't sure how SM would run at Glenarm but following some teething problems over the first two years, it is would be a beautiful location to spend five days in.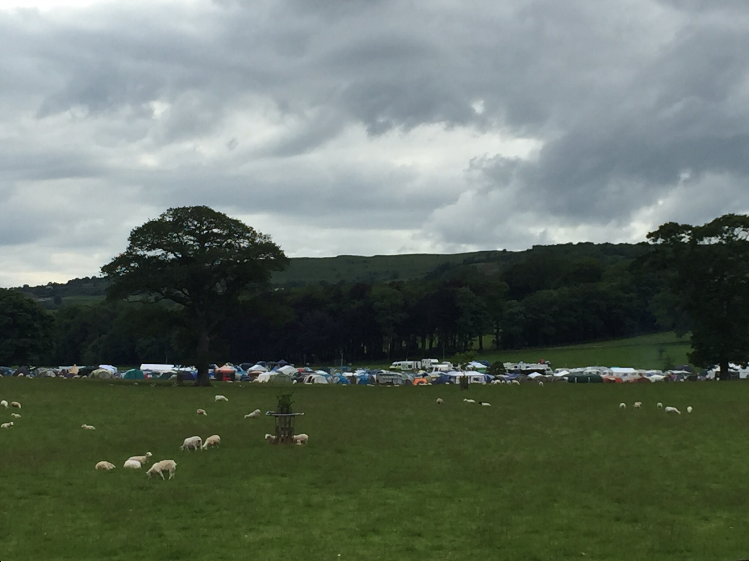 Overlooking the campsite
Summer Madness has seen pretty much continual growth since 1987 from 250 people the first year, to 1,500 by 1990 and nearly 4,000 camping or visiting last year. In 2014, they started a new festival, Catalyst, aimed at those who have moved on from Summer Madness but who still want to see how they fit into the local church. Catalyst presents a great opportunity to deal with the major issues that face young Christians in Northern Ireland. Last year they saw 300 campers and day visitors for the Catalyst weekend and they are hoping for more again this year.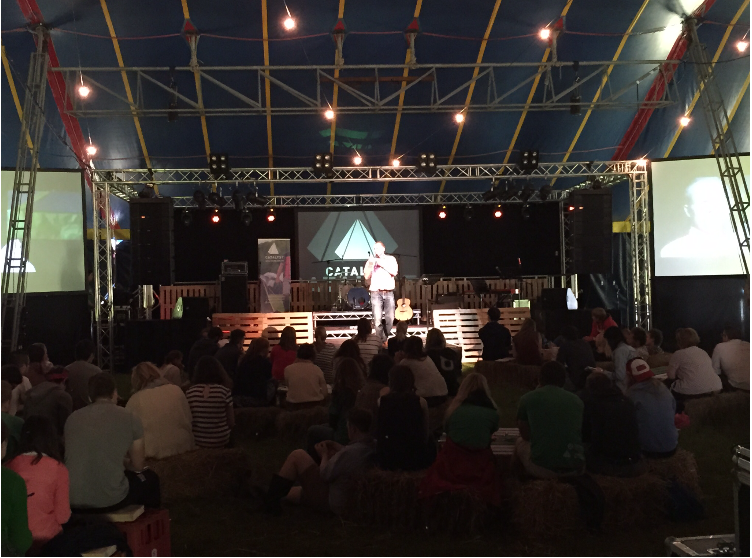 Mainstage session at Catalyst 2015
Catalyst involves a team of around 30 volunteer staff but this number rises to over 200 serving during Summer Madness. Madness in particular would simply not take place without the people to choose to serve to come as a member of Sub-camp, Venue Manager, Event Crew, Site team, Admin, Prayer ministry, hospitality/catering and Security teams.
Sub-camp leaders are responsible for the campers on site; Venue Managers (as the name suggests) are responsible for the 20 or so venues across the site from 50-seat tents to the 'Big Top' with 2,000 seats; Event Crew do everything from manning venues to cleaning showers to helping other teams if needed; the Site Team look after all of the facilities such as the showers and toilets are responsible for making sure things work when they are supposed to.
The Admin volunteers are responsible for ensuring that the right amount of people get the right wristbands, which is no small task; Prayer Minister staff work mainly after the Mainstage sessions for those who want to be prayed for; the hospitality and catering teams serve three meals a day for all of the staff and any visitors throughout the festival and always ensure that the kettle is on.
The majority of these teams work in a shift pattern from around 7am to 11pm but there is one team which is on duty from Thursday morning to Tuesday evening – the Security team. I have always enjoyed being a part of this great team since my first experience in 2007 and in 2014 I took on responsibility for car parking and traffic management on site. While that doesn't sound like a lot, my team and I load in 3,000 campers (plus cars, minibuses, tents, cookers, etc etc) across the Friday afternoon and loaded them out within just a few hours on the Tuesday. This year I aim to be back in a more supervisory role within the security team and continuing to work with a great bunch of people.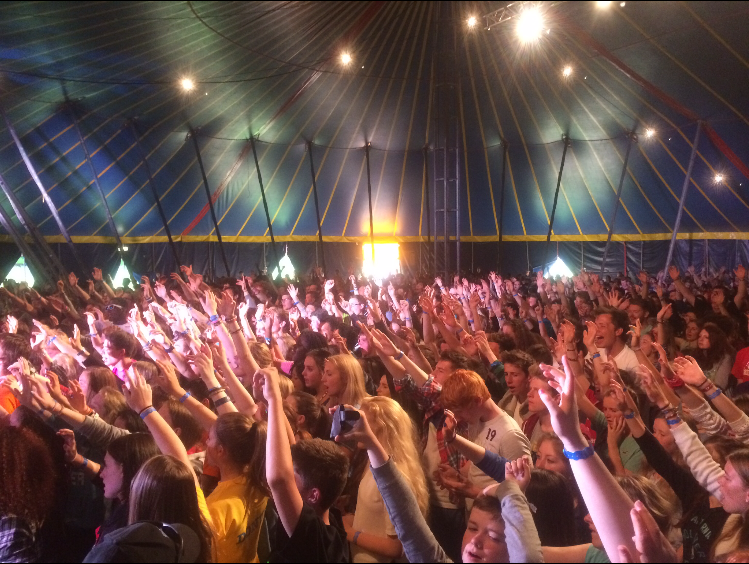 Mainstage session at Summer Madness 2015
I am somewhat of a martyr to this team and find it difficult to not be working – in 2014 I was on shift  for 84 out of 120 hours that I was on site and for 91 hours out of 123 hours last year, which was totally my own doing (I think I was down to do about half that).
The reason for choosing longer hours is partly because I am scared of missing something but it's mainly down to the enjoyment that I get from helping someone find a venue, recover something that they have lost, help a group leader find one of their group, or whatever it is. The security team is blessed to have two leaders who are fantastic at what they do and who put so much work into the festival and we always have a great team.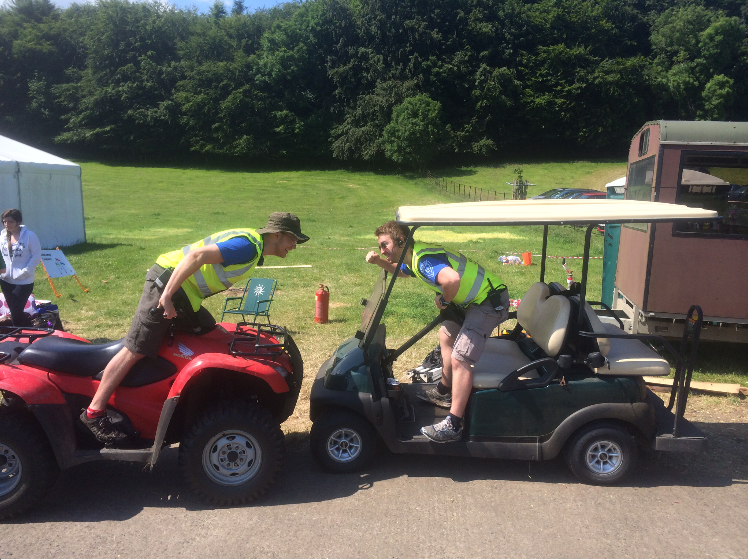 Quad bike/gold buggy banter
The reason for this somewhat of a rambling post is to firstly draw attention to what Summer Madness is but secondly to hopefully encourage some people to come and volunteer as staff in 2016. Regardless of whatever team someone might decide to join, you will meet some great people and will have lots of opportunity for fun and fellowship. And don't be thinking that if you volunteer as staff you will miss out on things as Total Recall will allow you to hear everything that you missed.
You can get more details here and can watch a video about what staff get up to below