We used to have Spanish friends in my street but they went back home at the end of last year. Their niece had come over to Belfast to board at Victoria College to learn English and with her aunt and uncle moving back to Spain, my parents became her guardians.
We have done a few things with her at weekends and over the May Day holiday we decided to go off the beaten track a bit and go around the Ards Peninsula. My dad was sitting on the iPad last week and happened to stumble across a café called Katch 27 in Kircubbin. The restaurant came in at number 4 for restaurants in Co Down according to TripAdvisor so we thought it would be good to try it.
Katch 27 was opened by Head Chef David Cardwell and his partner Leigh and cooks up breakfasts and lunches daily and dinner on Friday, Saturday and Sunday evenings.
David was head chef in the nearby Quays restaurant for 9 years (which won AA Seafood Restaurant of the Year 2006) before he leapt at the opportunity to open his own restaurant.
Seafood is obviously a speciality in Katch 27 and everything on the menu is locally sourced. The evening menu changes regularly depending on what is landed at the harbour but hake, monkfish, Strangford mussels, Portavogie prawns and lobster are regular favourites.
My mum phoned the week before to check if they were open and the waitress suggested booking a table and it's a good job we did. While you would expect a restaurant to be busier on a Bank Holiday, there were no free tables and several people were turned away at the door.
From the outside, the restaurant is fairly unassuming but as I've learnt from experience, often the best places to eat aren't always those with a big décor budget.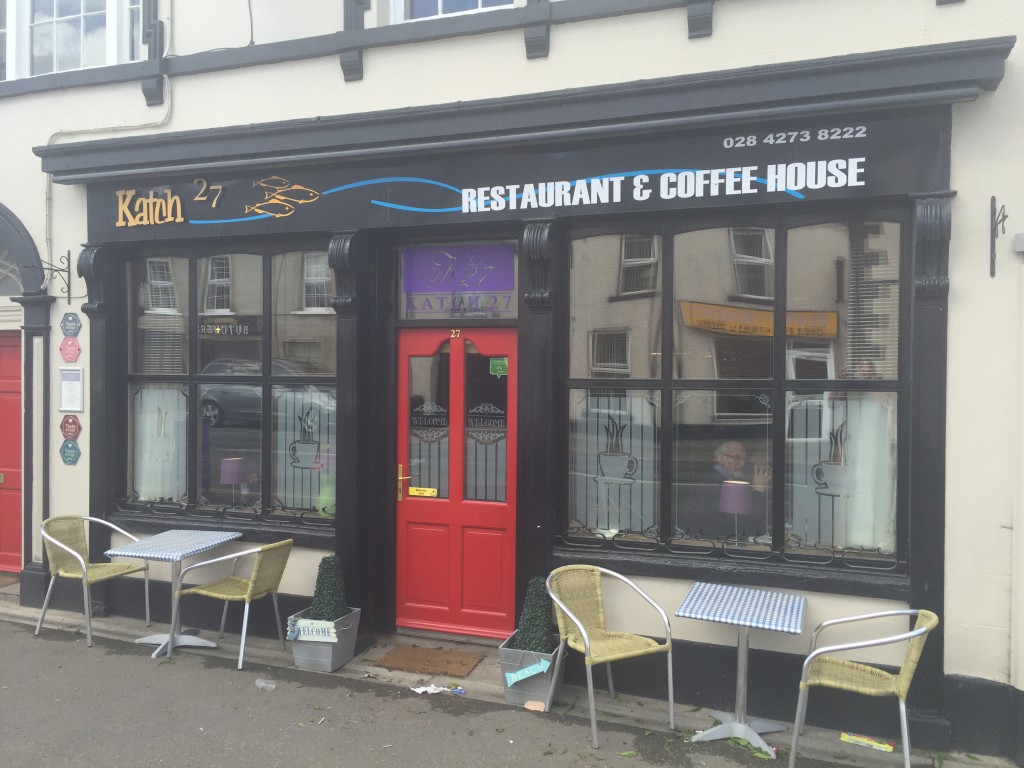 The menu created several problems for me, as there were so many dishes that sounded lovely but I eventually opted for the breaded monkfish with curry mayonnaise for starter. I won't claim to be the biggest fan of fish, but the monkfish was lovely and the sauce was a lovely accompaniment.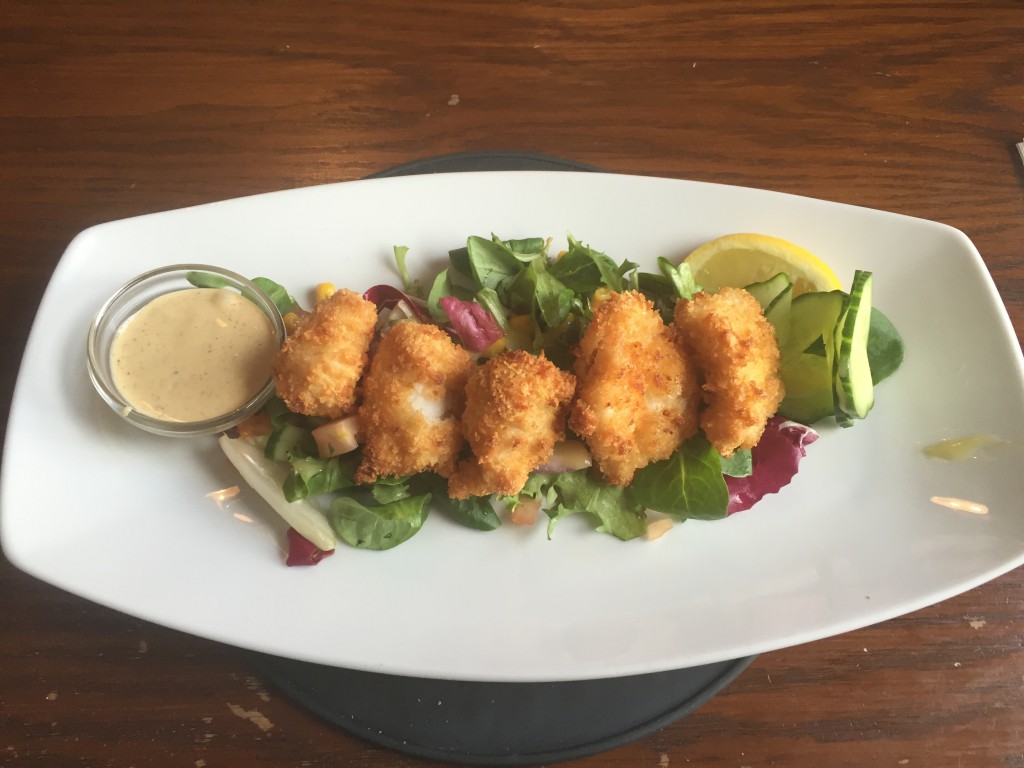 My main course was fish of the day with chips and mushy peas. The fish was landed on Saturday in the harbour so you couldn't have gotten much fresher. The batter on the fish was thin but lovely and the chips were cooked perfectly.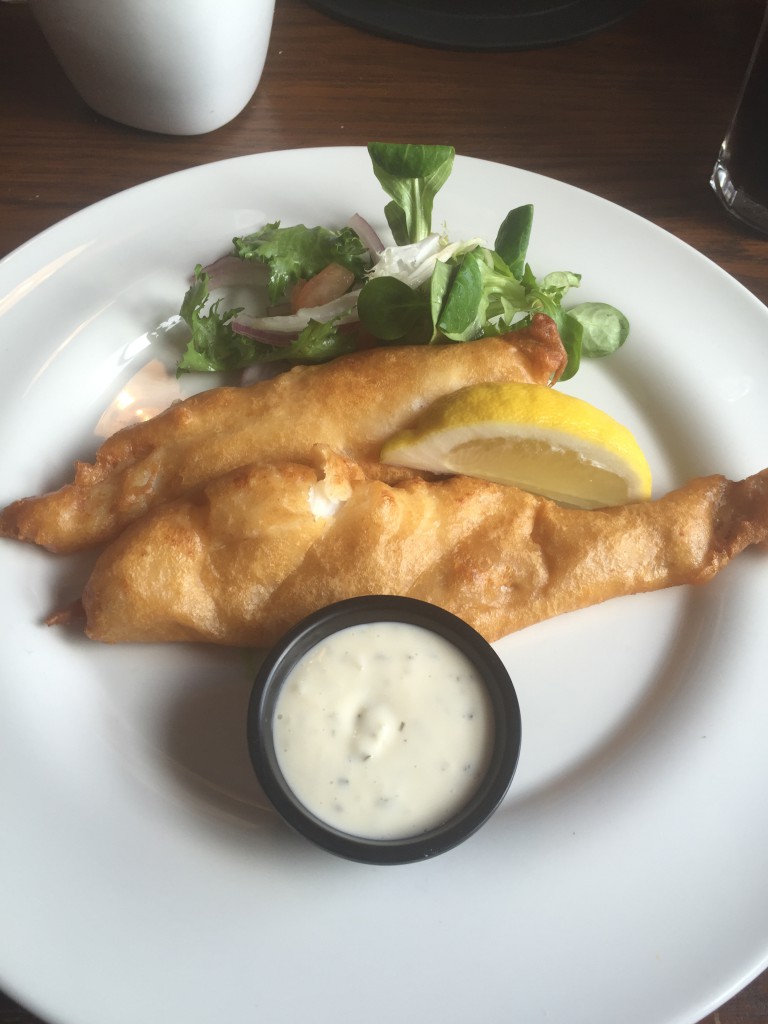 As soon as I walked in I saw someone across the restaurant tucking into strawberry pavlova so my mind was set on that from early on. The meringue base was lovely and crisp and the topping was loaded with strawberries and was complemented very well with strawberry coulis.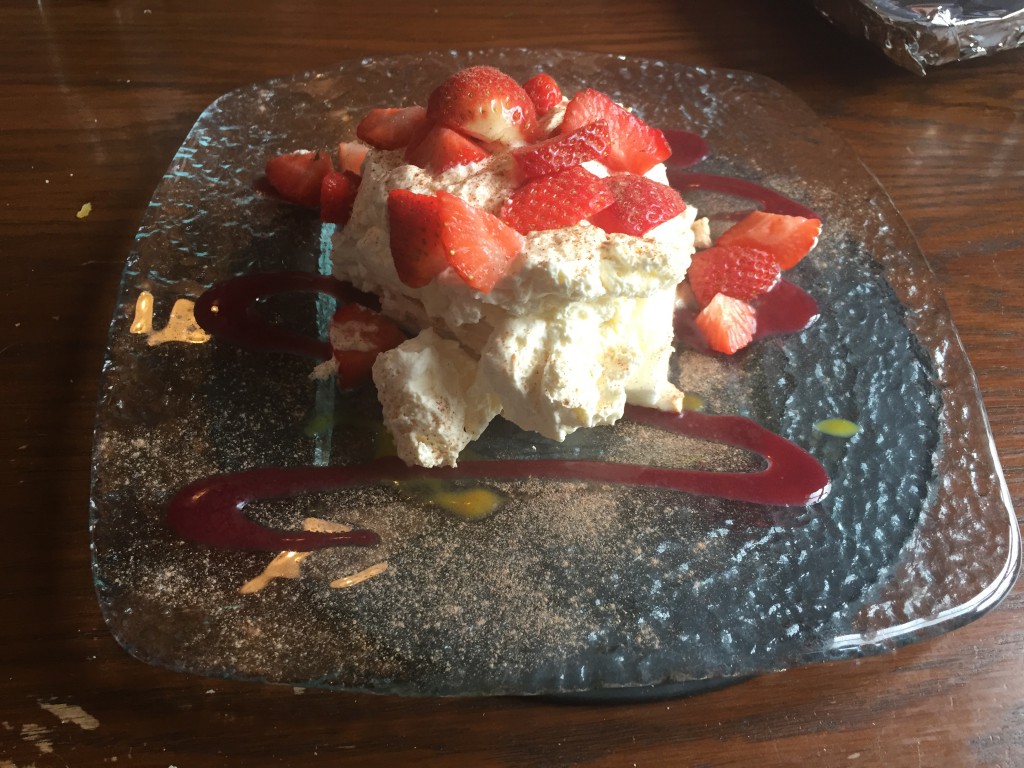 The only small disadvantage was that the service was slower than I'm used to but at least it meant that the food was cooked fresh and hadn't been sitting around or cooked beforehand and shoved in a microwave.
Katch 27 may be a bit of a trek from Belfast for lunch or dinner, but I will definitely be back.
Practical details
Katch 27
27a Main Street
Kircubbin
BT22 2SR
Tel: (028) 4273 8222
Website: www.katch27.co.uk
Facebook: https://www.facebook.com/Katch27Kircubbin/
Amble parking in The Green which is just beside the restaurant.