As I mentioned in my last post, my parents are the guardians for a Spanish girl, Maria, who is boarding at Victoria College Belfast this year. She had some family over from Alicante for a few days so we thought we would take the opportunity on Saturday to show them some of what Northern Ireland has to offer.
Our original intention was to head to Portrush/Portstewart but as the North West 200 was on, we decided to head a bit further east to avoid the crowds. They were staying in the Malone Lodge Apartments (which incidentally they said were lovely inside) so we headed from there to Carrickfergus and then Larne before heading up the Causeway Coastal Route
As we rounded practically every bend the gasps of amazement from the back of the car showed just how beautiful they thought the views were. Our first stop of the day was in Ballygalley for a quick walk on the beach and for a photo opportunity.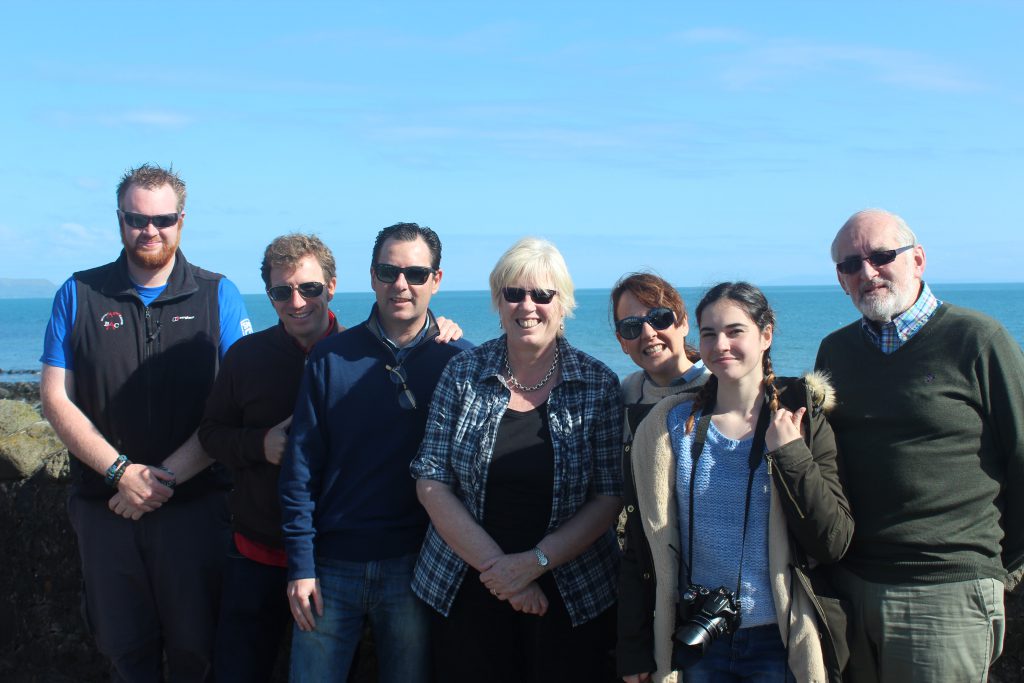 Me, Stephen, Benny, mum, Ema, Maria and my dad
From Ballygalley we headed through Glenarm (which was a weird experience for me as I'm only ever here for Summer Madness and then onwards through Carnlough, Waterfoot, Cushendall and Cushendun before taking the road to Torr Head.
If you haven't been on this road before I'd highly recommend it, but just make sure you're hill starts are up to scratch!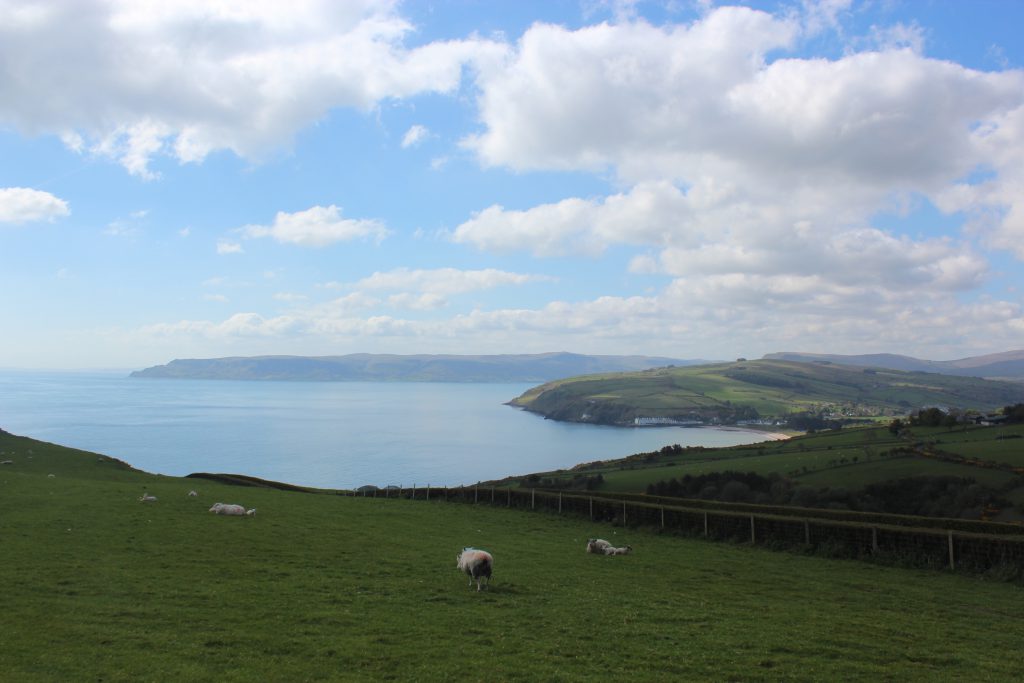 The view from the top of Torr Head
From Torr Head we headed to Ballycastle and then the inland road to the Giant's Causeway . I'm ashamed to say that this was only my 3rd visit here, despite the fact that both my parents are National Trust members. The visitor centre is worth a visit and you could spend a long time in there but as we were short of time, we headed up the side of the visitors centre and down to the Causeway.
Despite the glorious weather, there wasn't an awful lot of people there which allowed me to get some photos without people which is always good.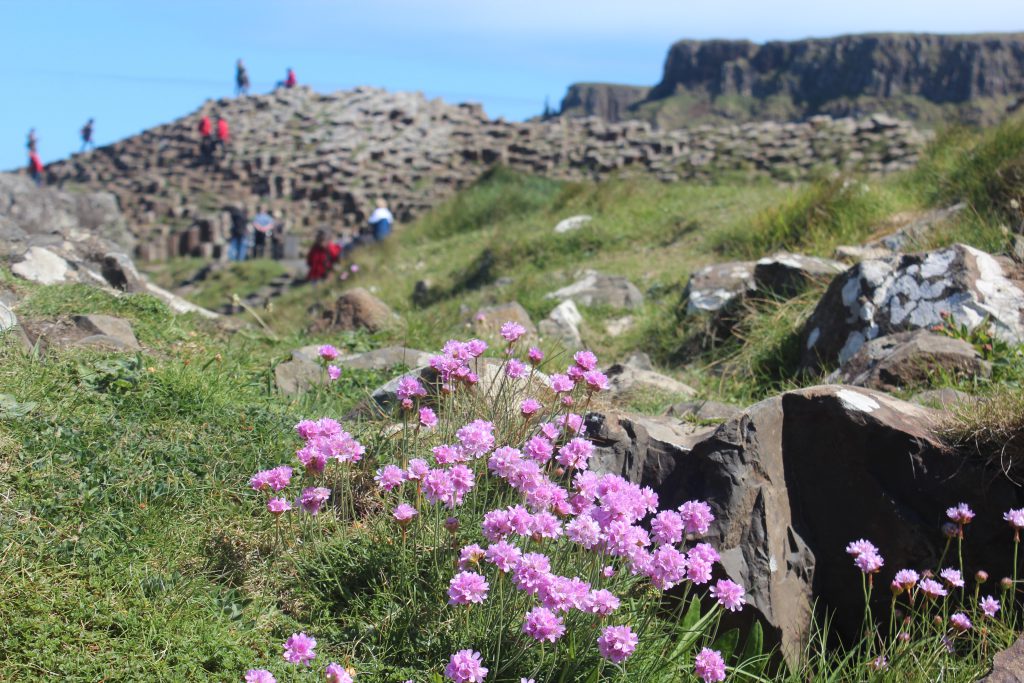 I scaled the stones to the top for a photo of everyone and despite the rocks being slippery due to thousands of people climbing across them over the years, I made it down in one piece.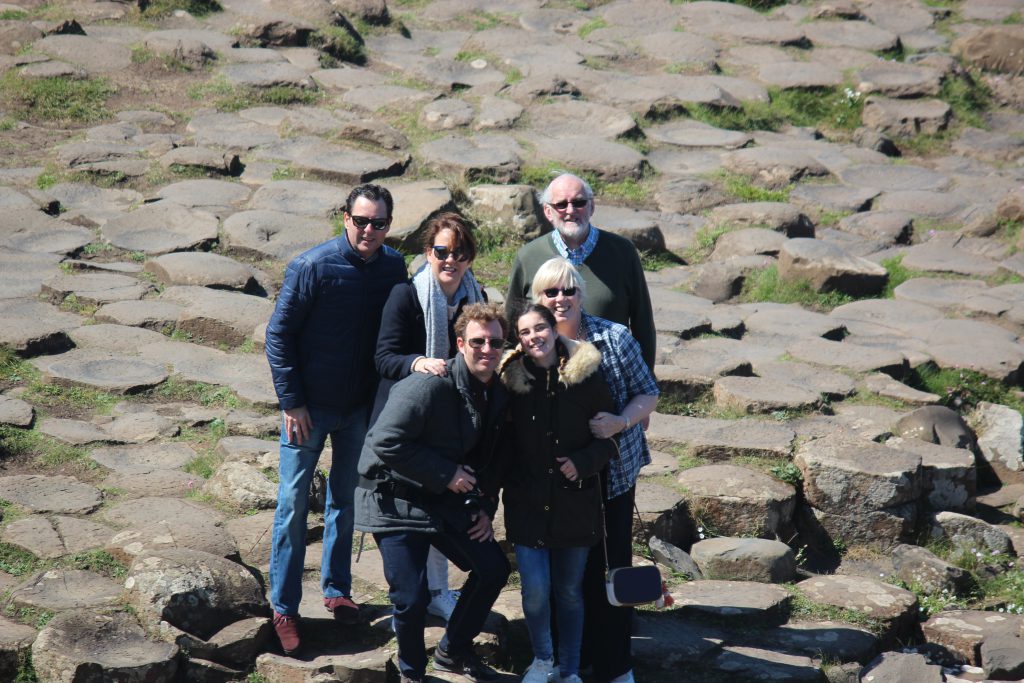 From the Giant's Causeway, we headed to our friend's house which overlooks White Park Bay. We had mentioned to Maria about going here before and showed her the house on Google Streetview and she had been looking forward to seeing the house ever since.
Our friends Paul and Eleanor moved here a few years ago from Belfast and the view from their house is incredible. Paul was away at the North West but Eleanor had very kindly made us lunch – potato, bacon and leek soup followed by Victoria sponge – before we enjoyed some coffee outside on their patio.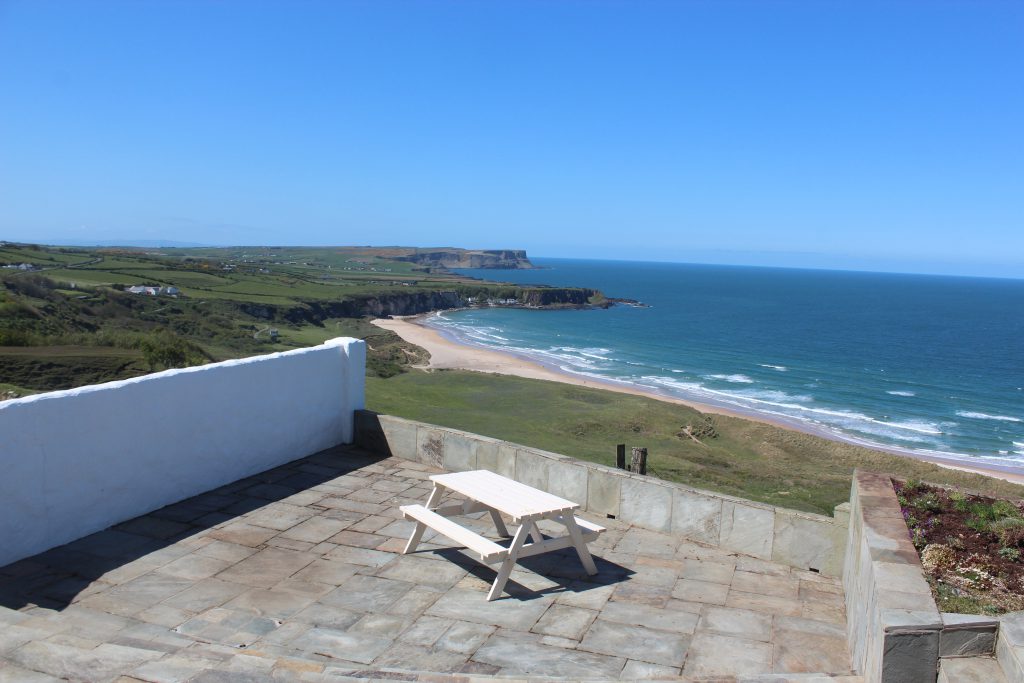 The view from the patio looking towards White Park Bay
After lunch we headed to Ballintoy and took a bit of a walk around the harbour. We just about got into the car park and talking to the woman who runs the café, she said that trade has been manic since Game of Thrones came to town…or rather village.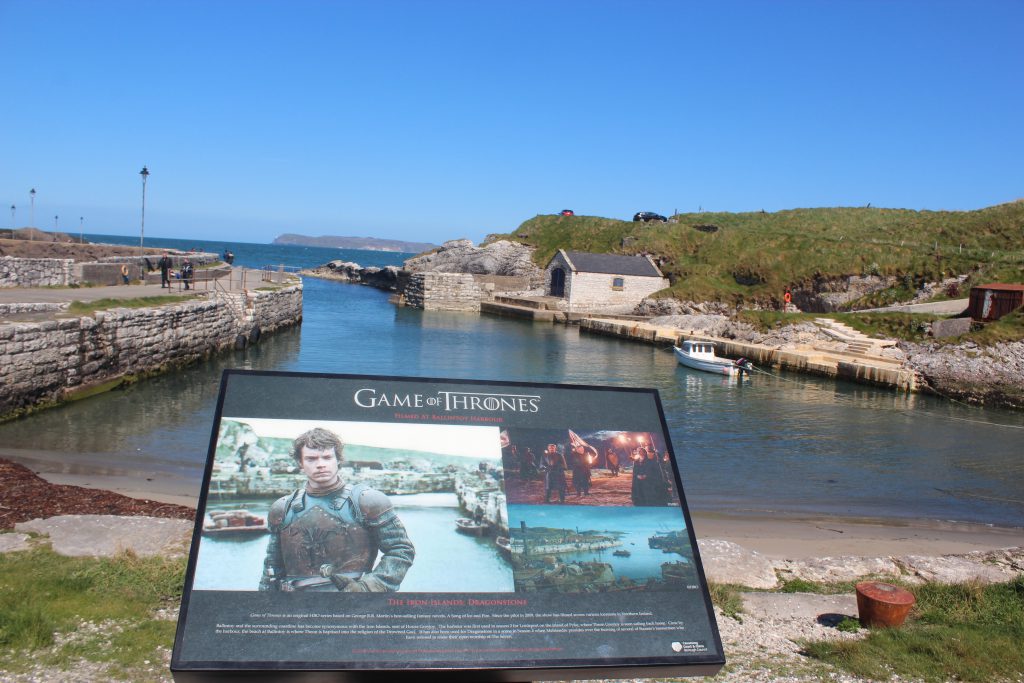 We then went to Carrick-a-rede where Maria and her dad went for a walk while the rest of us headed down to the bridge. Despite Ema and Stephen living on the 19th floor of an apartment block, they are slightly afraid of heights which made the journey across the bridge and back interesting but they just about made it.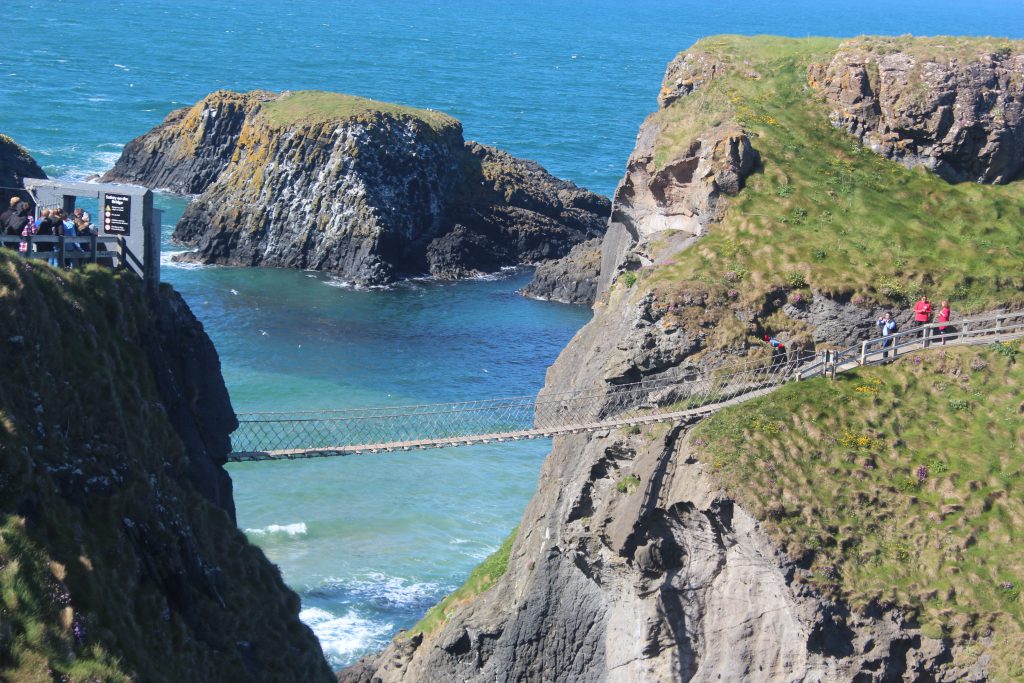 Our last stop was to Ballycastle where they took a walk up the town and into some of the small shops before dinner in the Central Bar which was lovely (and you can read the review here!)
Maria and her family individually expressed how lovely Northern Ireland is and her dad, who has visited Hawaii, said that Northern Ireland was just as beautiful as there. Of course the sun makes a massive difference, but their comments made me proud to be from Northern Ireland.
Given the history of Our Wee Country, it is easy to be critical of the country's history, but we should all be proud that such a small country is home to such amazing scenery. What struck me at the Causeway and Carrick-a-rede was that the vast majority of visitors were tourists – of course this is good but we as 'locals' need to get out enjoy what Northern Ireland has to offer!
You can check out the rest of my photos over here but I would highly recommended taking a day and exploring the beautiful coast that we have in Norn Iron.