Alesund by car and Geiranger.
Day 7 – Alesund
We were again up early for our second port of all, Ålesund. We had hired a car here so headed off the boat and made towards the Avis office.
The guy behind the desk greeted us with the words "we don't have the car you ordered" and before we had the chance to get annoyed, he said he has a bigger car than the one I had picked.
It was outside to check over the car before working out how to drive on the left hand side of the road. It took me a few stop signs to get used to the handbrake being on my right hand side but I eventually got there.
As we headed out of the village and into the countryside the first thing that struck me was the sheer lack of cars that we passed. After about an hour's worth of driving (after passing literally no more than 50 cars) we passed a small road with a sign pointing towards 'Kystfort', whatever that was.
My curiosity got the better of me about a quarter of a mile later so I turned the car, confusing my parents, and headed up the small lane. We turned a corner and came across a large sign, so got out to have a look.
It turned out that we had discovered one of the largest German forts in Norway, completely by chance. We took a walk around the area and found lots of semi-demolished buildings and eventually the site of where the main gun was.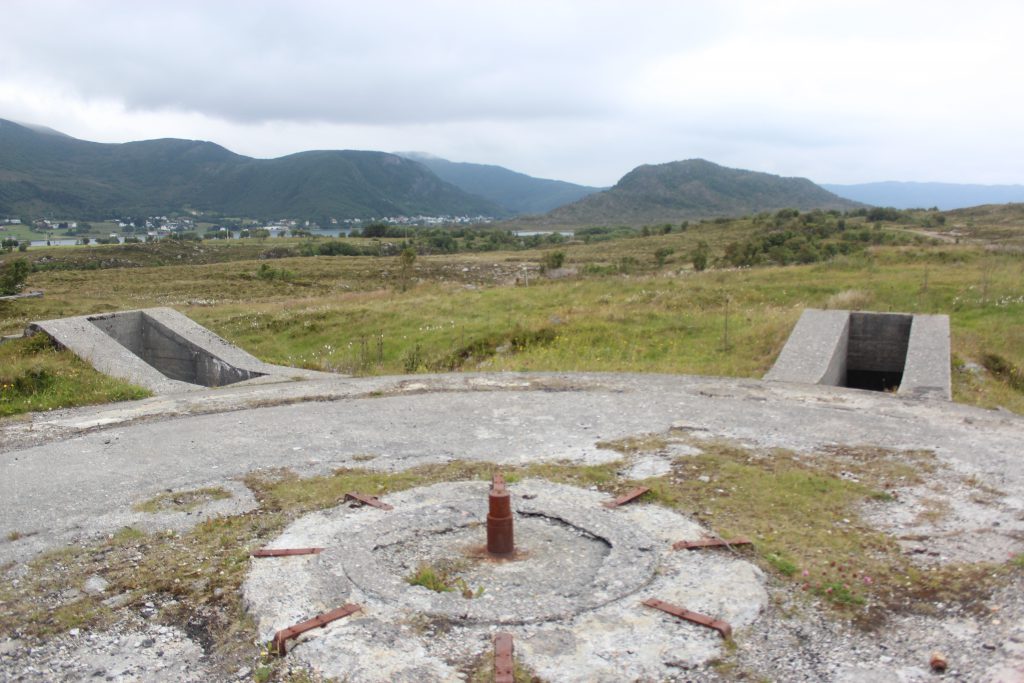 I then spotted some stairs leading down into the ground so headed down them to discover some of the empty rooms, which made up the fortification.
On my journeys underground I discovered old wiring and even a wooden shelf which looked like it was new, never mind 70+ years old. I was amazed that I could just dander through everything and while it was a bit eerie it was an amazing experience.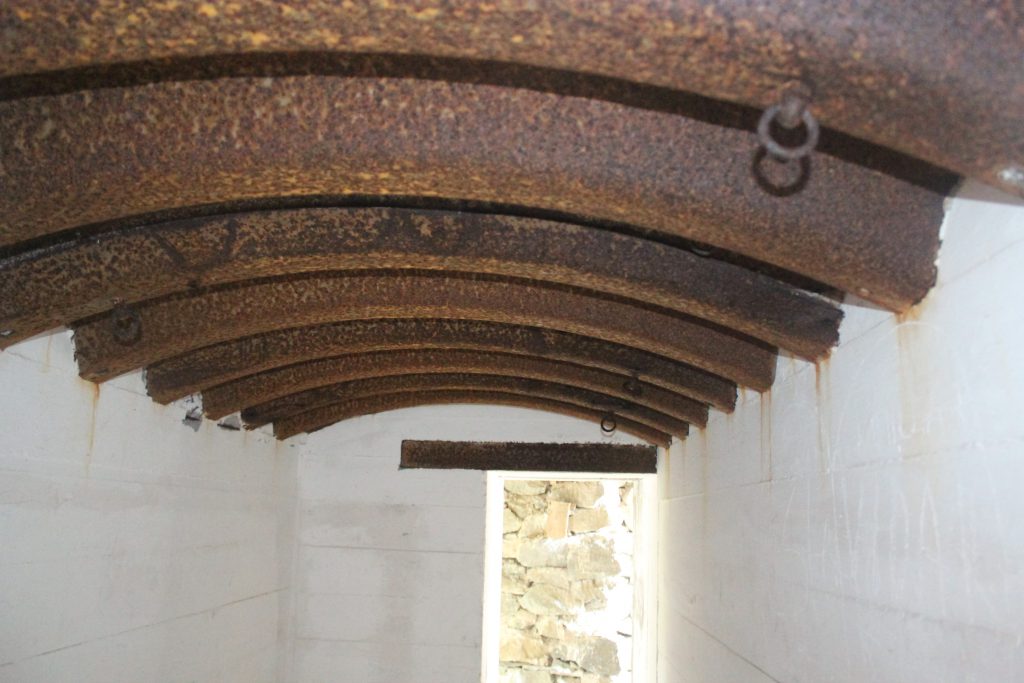 It was back into the car and on to our next stop was in the small village of Brattvåg for lunch. We initially looked in the supermarket for a sandwich or whatever but with no luck it was onwards to the village bakery for some delicious buns.
After lunch we headed further on along the coast before eventually coming to Trollstigen, or Troll's Path. This is, apparently, one of the most visited section of road in Norway, which I understood as soon as I saw it. The road has an incline of 10% and there are eleven hairpin bends … let's just say it was exciting to drive up it and I was glad to get to the top without any incidents.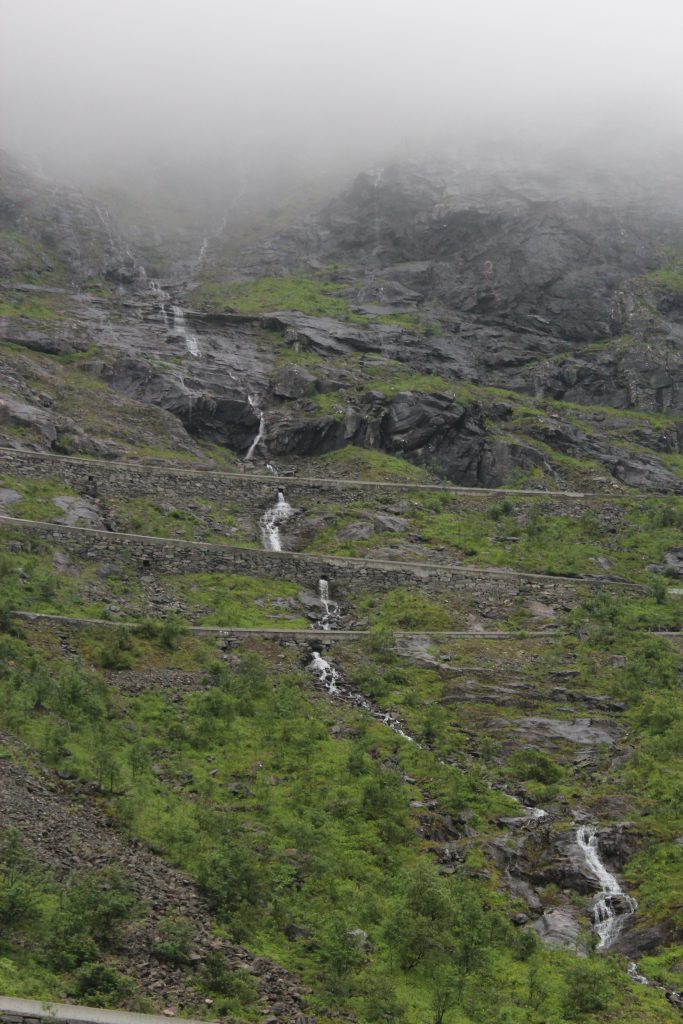 After this we were about half way round heading back towards Ålesund, which took us though the 6.6km (4.1 mile) Innfjord Tunnel. Before we left the car back we drove up the Akala Mountain, which provided a lovely view over the town.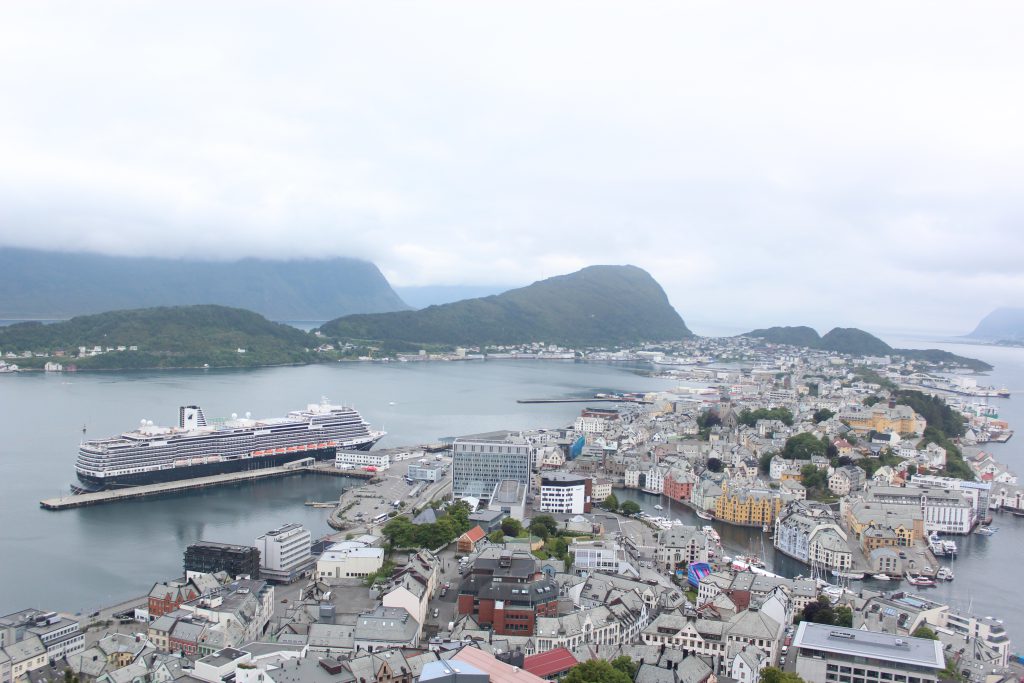 After we headed back to Avis we just about had enough time to have a quick look around the town before it was back on board. After driving for 200 miles over 10 hours, I was more ready for bed but it was again off to the buffet for dinner before having an early night.
Day 8 – Geiranger
Today we visited the small (tourist) village or Geiranger, home to just 250 permanent residents. Seeing Geiranger appear through the mist on our journey in, it's not difficult to see why the village has been named as the best travel destination in Scandinavia and why it has been listed as a UNESCO World Heritage Site.
We had booked a taxi tour so met the driver shortly after getting off the tender from the boat. Our first stop was a drive up the Eagles Road. This road swings through 11 hairpin bends to a height of 620m.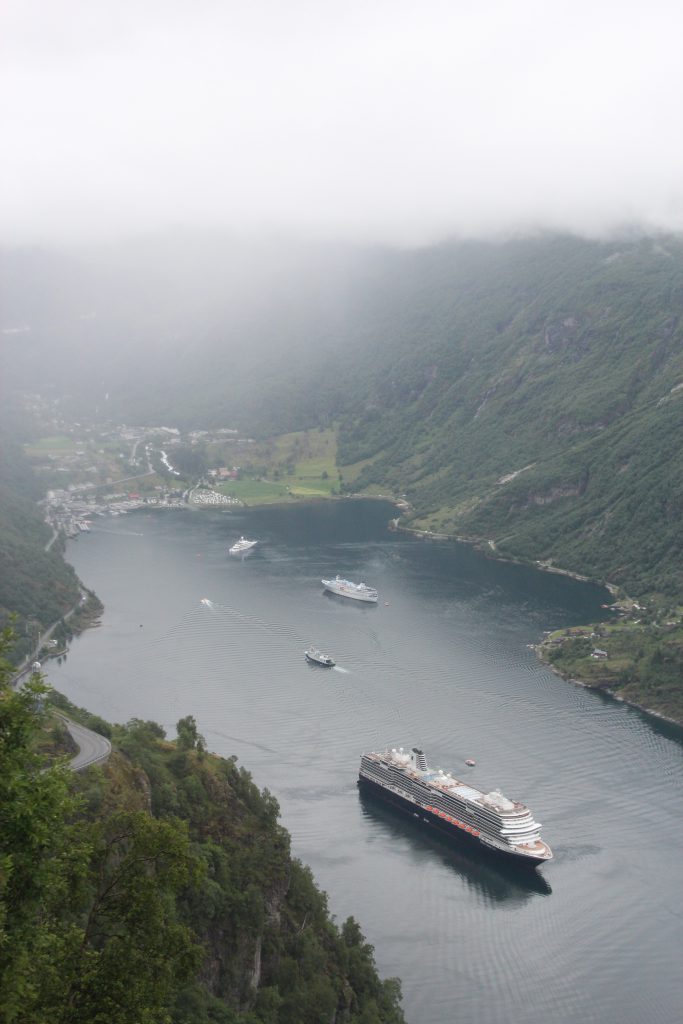 After some photos we headed back down the mountain again and towards Mount Dalsnibba. At nearly 1,500m tall it is the world's highest mountain overlooking a fjord…which would have been amazing if it wasn't for the thick fog. We had assumed that there is mostly always low cloud but speaking to Ian back on board it seems that we were just unfortunate with the weather.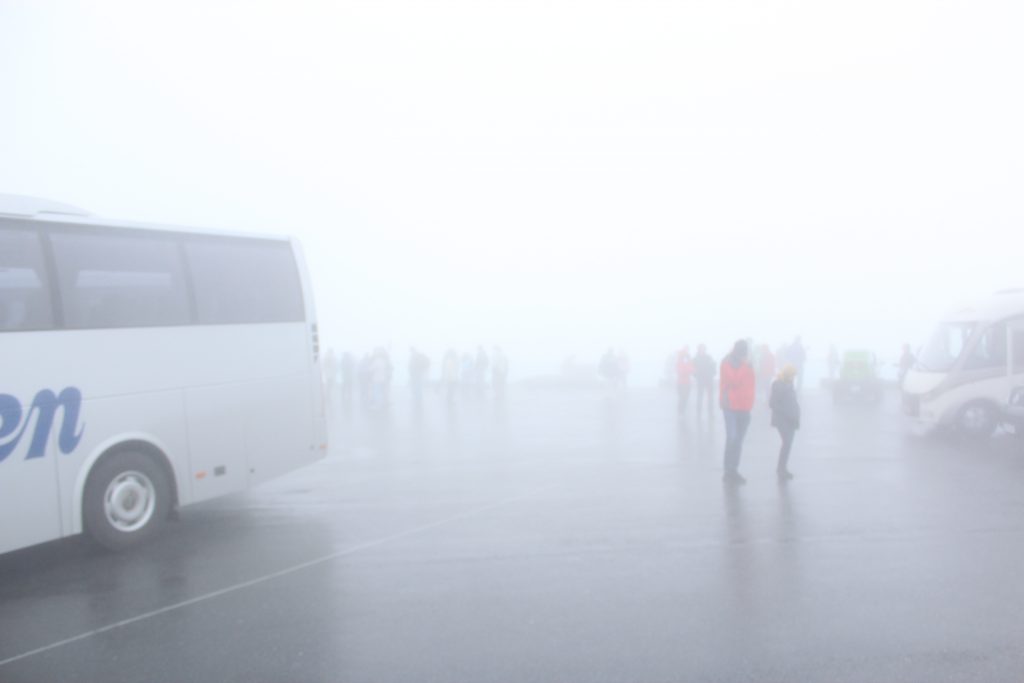 It was then time to head back down towards Geiranger before stopping at Flydalsjuvet which offered a great view over not only the Koningsdam but also of two other cruise ships docked below.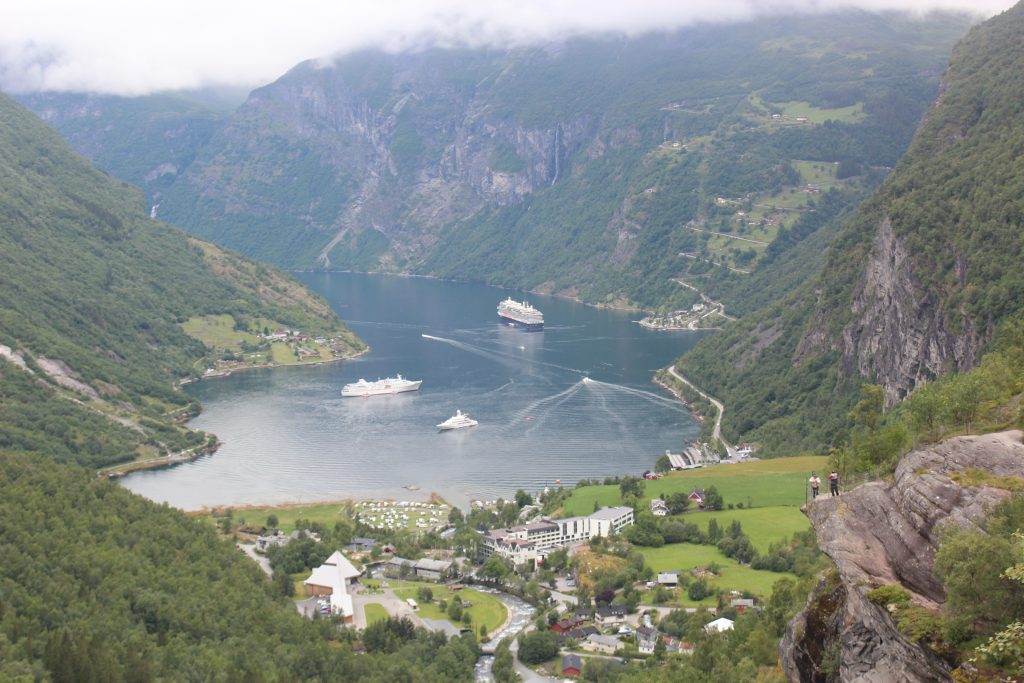 Back in the village we stopped for a coffee before heading into the tourist information office. We noticed a concert in the local church so we headed back up the hill to the Geiranger Church. The octagonal building dates to the 1840's but there has been a church on the same site since 1450. The concert was of local music played by one of the congregation and it was a real cultural experience.
We walked around the village afterwards before I decided that it would be a good idea to follow the crowd up to see a waterfall. 281 steps later I realised it wasn't such a good idea but it was a nice view over the end of the fjord.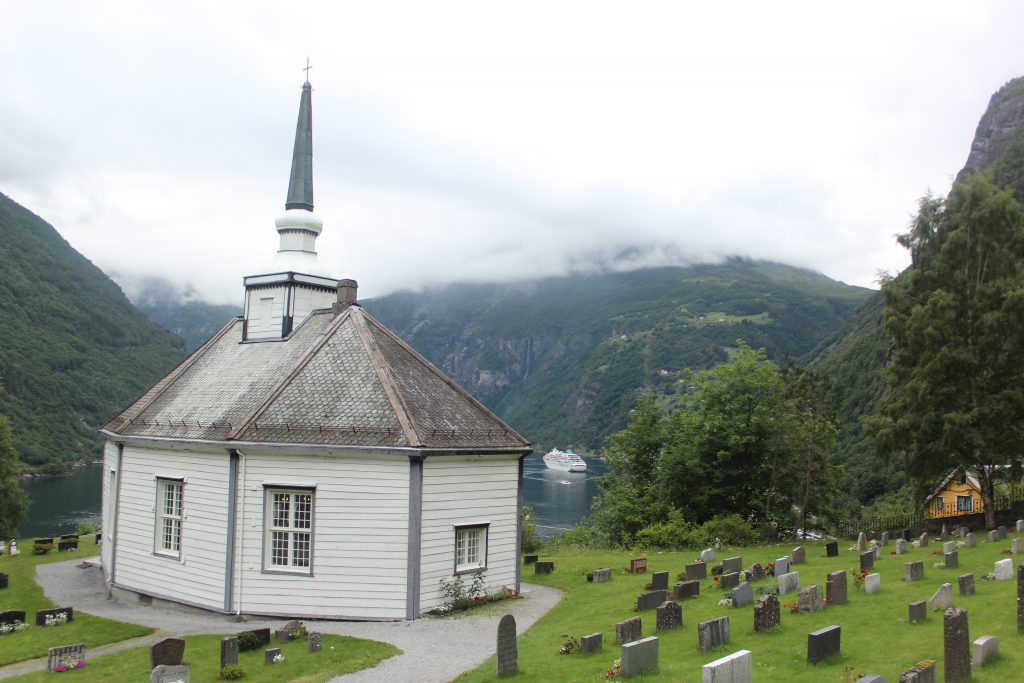 Back on board it was time for some more scenic cruising passing the famous Seven Sisters waterfall before it was time for another talk from Ian about our next port of call, Bergen.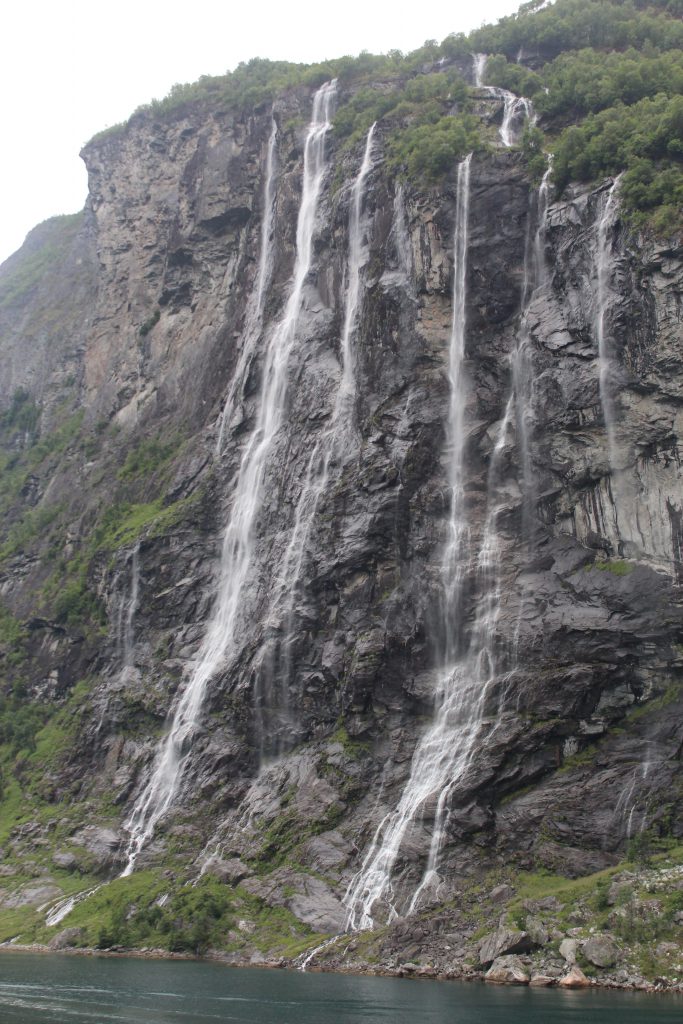 After dinner we headed to the show, fronted by English musician Davie Howes. He was absolutely fantastic and is an incredibly talented musician, playing such things as a hose pipe and even a zimmer frame. What made his show even more special was that he only met the band at 4pm that afternoon before doing his first show at 7pm.
(You and read the first and second instalments by following the links)