Bergen, a day on board and heading home.
Day 9 – Bergen
Today brought mixed emotions as it was our last port of call, this time to Norway's second largest city, Bergen. Once off the boat we headed to the funicular railway station for a journey up to the top of Floyen, one of the mountains overlooking the city. The railway is one of the most visited attractions in Norway and attracts over one million visitors annually.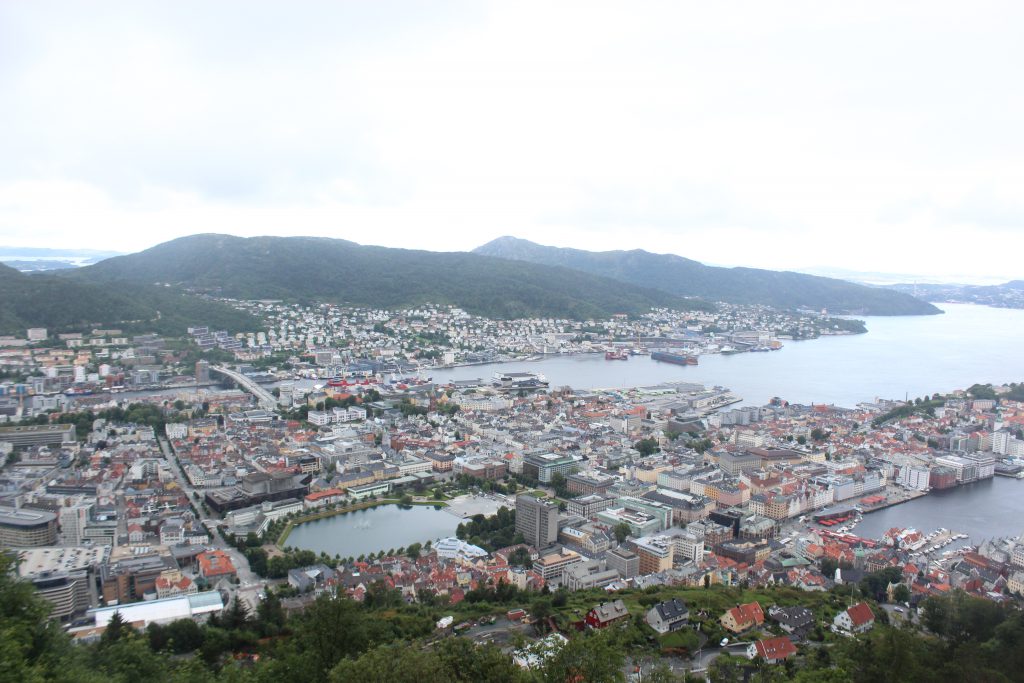 We spent about 10 minutes at the top of the hill before deciding to walk back down towards the town. This took longer than we thought but I certainly wouldn't have wanted to be walking up it. When we eventually got back into the city centre, we headed to Det Lille Kaffekompaniet for some refreshments. I had read online that the carrot cake was nice so we decided to share a portion and it's a good job we did; not because there was a lot of it, but mostly because one single slice set us back £6.
Next on the agenda was a visit to St John's Church which overlooks the city leaving just enough time for a quick look around the fish market before it was time to head back.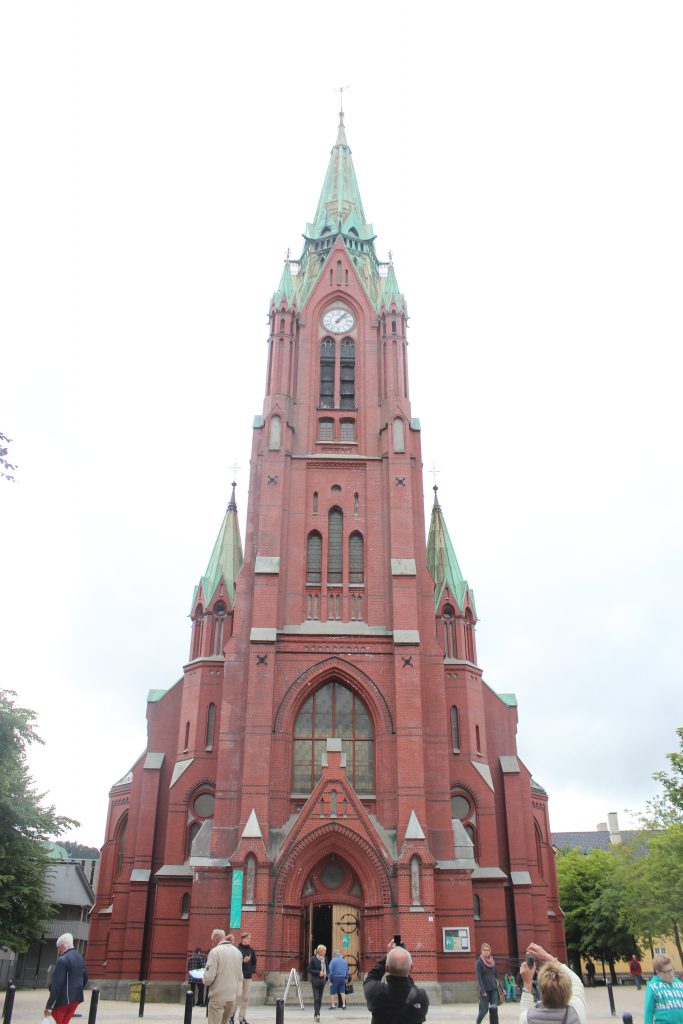 Leaving Bergen we enjoyed some more scenic cruising during which we learned that Bergen enjoys (?) 240 days of rain or snow per year, so it was fortunate that we were there on a dry day. On our journey out of port we passed under the Askoy bridge which until 2013 was the longest bridge in Norway, having been taken over by the Hardanger Bridge, which we passed underneath three days earlier.
It was then back to the cabin to get changed for the second formal dining night. This time I went for foie gras, parsnip soup and veal before finishing with passion fruit cheesecake.
The show, "Off The Charts", featured a lot of top hits from the 1970's to the present day and was again fantastic. After that it was back to the room to get changed before I headed off to bring some pizza back to the room (following the small portions from dinner) before we settled down to watch 'Focus' before bed.
It was then that my mum realised that she had lost a pendant which had fallen off her necklace. We searched the room before my mum headed back to the theatre and then reception, but there was no sign of it.
Day 10 – day on board
Our last day on board started with a later breakfast before we headed to a towel folding demonstration to learn how to make some of the creations which we were welcomed to each night. So if you come and stay at my house at any stage, there is a 5% chance I might take my hand to a dog or an elephant.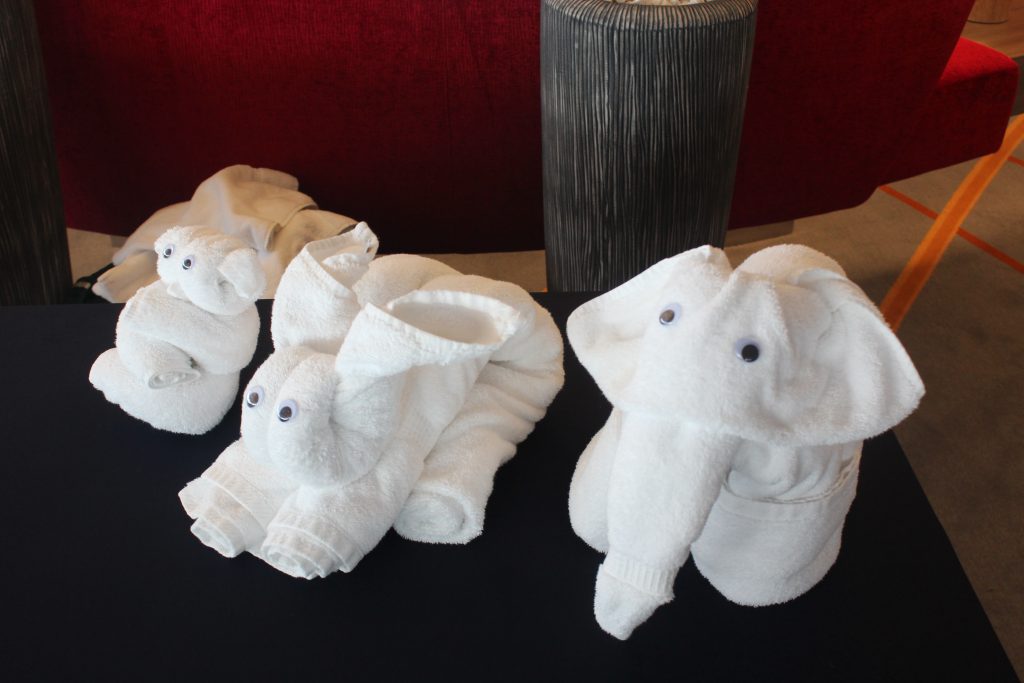 After this is was back to the cabin to do a bit of packing and before we knew it, lunch was calling. After that we headed to the theatre for some travel trivia with Ian which was a lot of fun.
My mum called back at reception on the way back to the cabin in the off chance that someone had handed her pendant in! So celebrations all round.
We relaxed for a while on the balcony before dinner, where we decided to share a table. This was a new experience but I've realised that sharing a table is actually quite fun and it's a good opportunity to meet new people.
After dinner we were back to the theatre for Frozen Planet live. This is collaboration with the BBC and Holland America's on board musicians and features some of Frozen Planet with live music. Frozen Planet is an amazing show which took 4 years of research and 2,356 hours of filming and I would highly recommend it.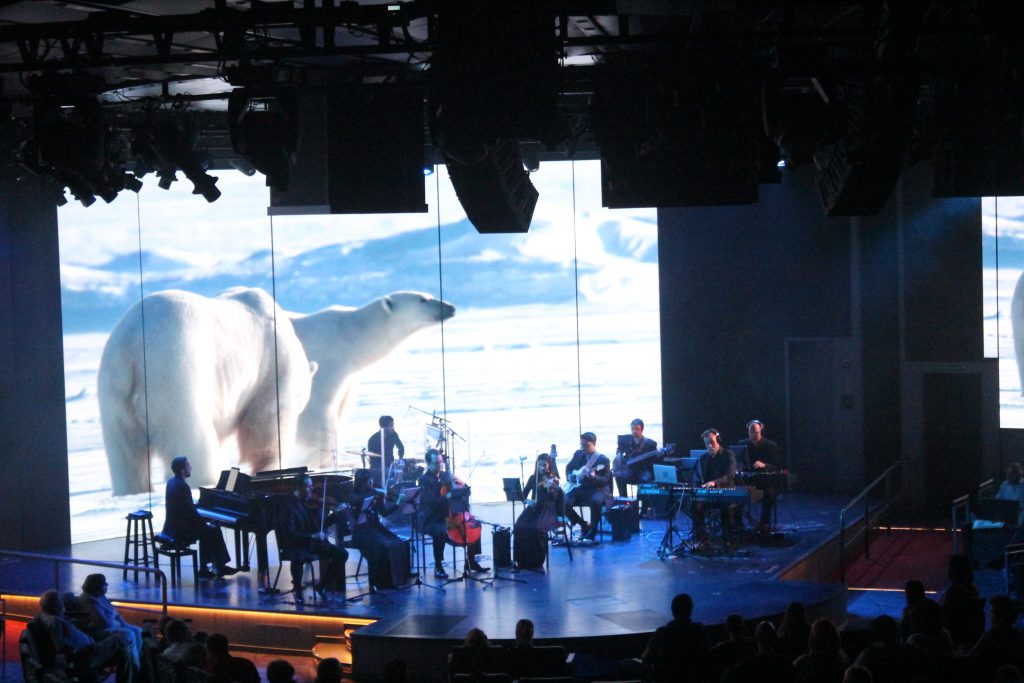 We stopped at Billboard Onboard afterwards which features two pianists playing requests for the crowd. My suggestions of "My Heart Will Go On" or "Nearer My God To Thee" got a bit of a laugh, especially from one of the pianists, but I don't think a lot of people got (the clearly hilarious) joke.
Back in the room we finished most of the packing before watching Casino Royal before bed.
Day 11 – heading home
We were up early to finish the last of the packing before my last cooked breakfast (for a while anyway) and we were off the boat by 9:30. We took our time walking to Amsterdam Centraal station to get the train back to the airport and despite it being a Sunday morning, there were 10 trains an hour to Schiphol Airport.
After walking in the door of the terminal we were welcomed by the sight of what must have been several thousand people in the queue. Two hours later we were finally through security before it was time for home.
As I say anytime I travel, it's always nice to see the world, but it's always good to be home.
You can read the previous posts by following the links: one, two and three